Hello crafty friends,
Martha Lucia
here with a bunch of cards that I made using
November Club Q
.
OMG! This month´s Club Q has plenty of material to make fabulous and quick Christmas cards and if you are like me that like to create your own version, these Kits are for you!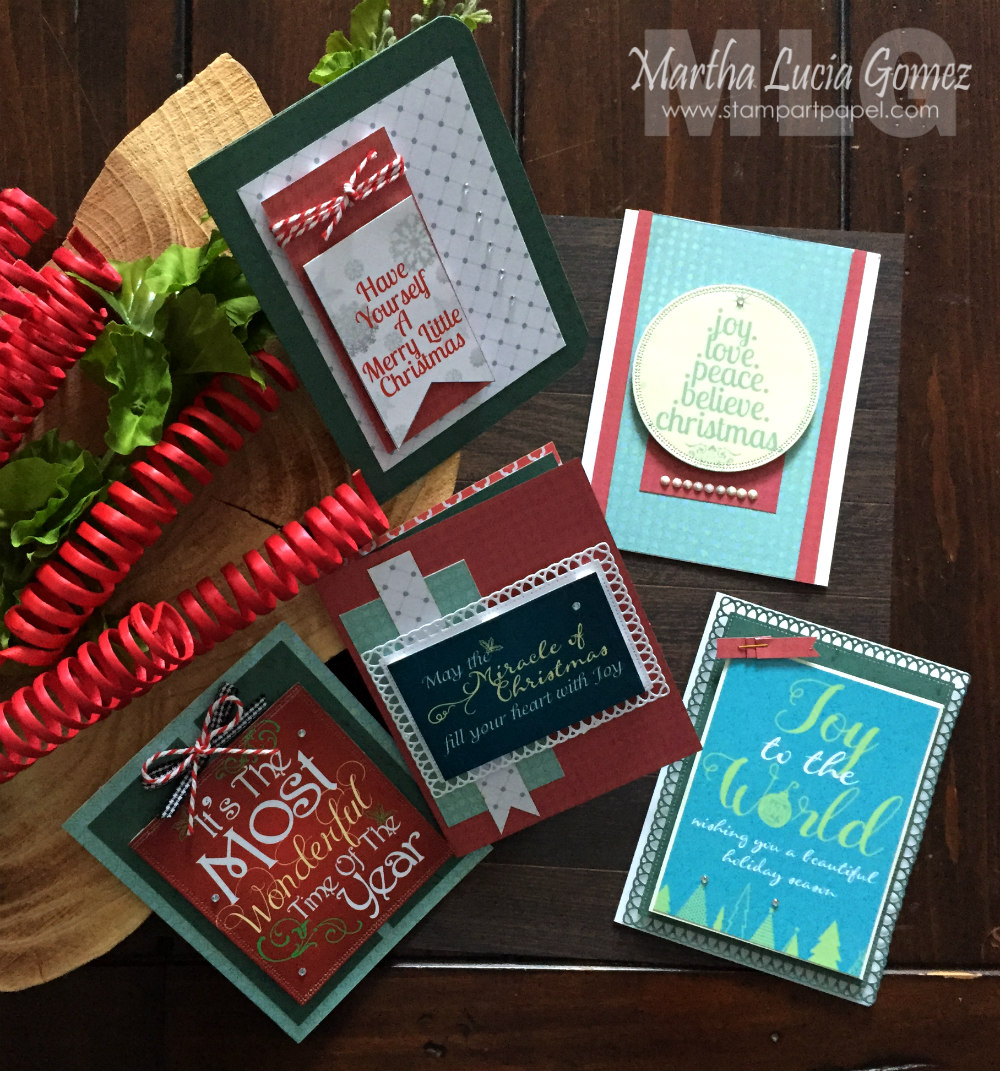 For my cards I only used one and a half kits. I used some of the laser prints and some of the pre-die cuts and the cardstock included on the kit with my own die cuts. I made five different cards and I have enough material to make at least three more cards.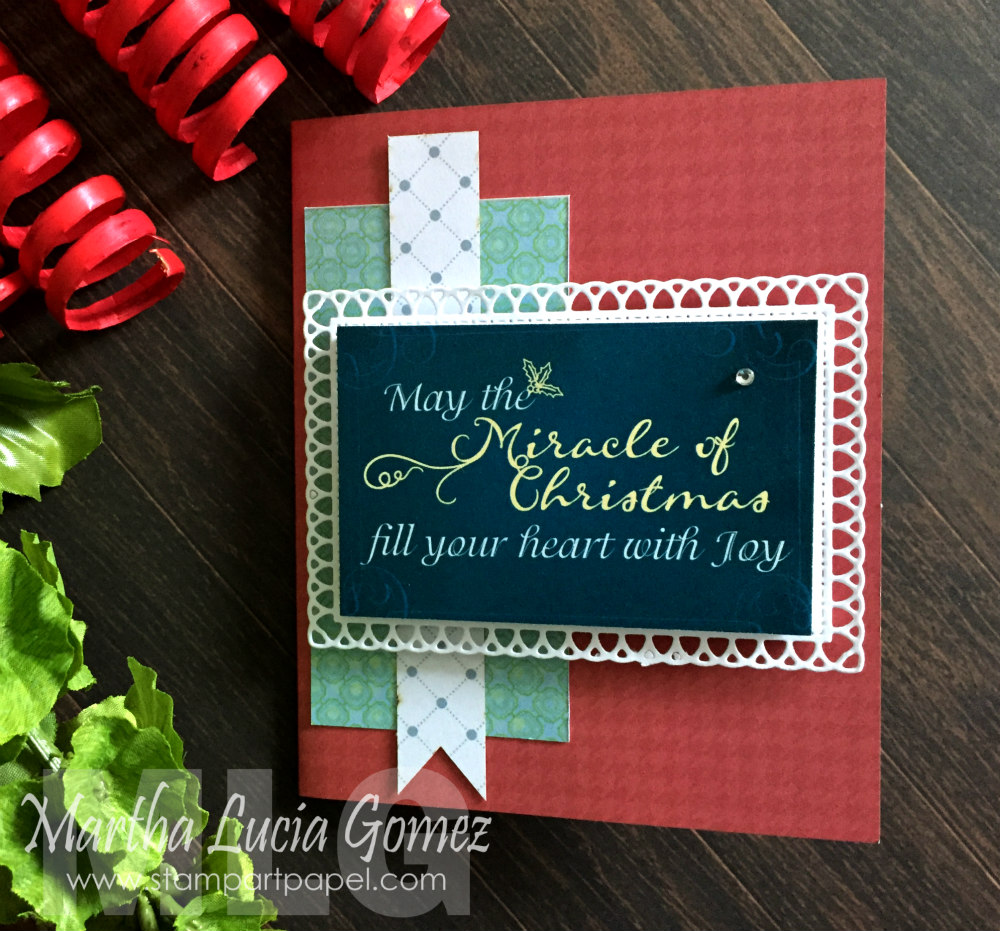 On this card I used one of the pre-cut laser designs to decorate the inside. I combined the different colors of decorated paper that are perfect for the season and with a white space from the laser prints, I cut the loopy rectangle die cut from Gina Marie Designs, that is the mat of the sentiment.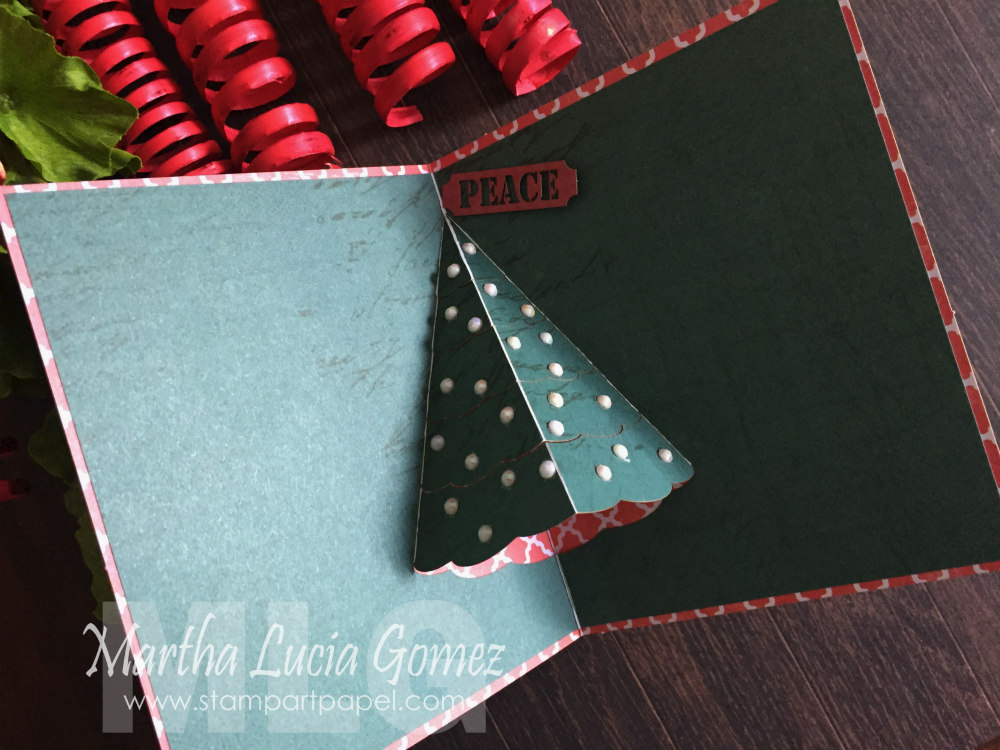 Inside the card is the layering tree decorated with the pearls included on the
Club Q Kit
and a tiny laser cut on top, also included.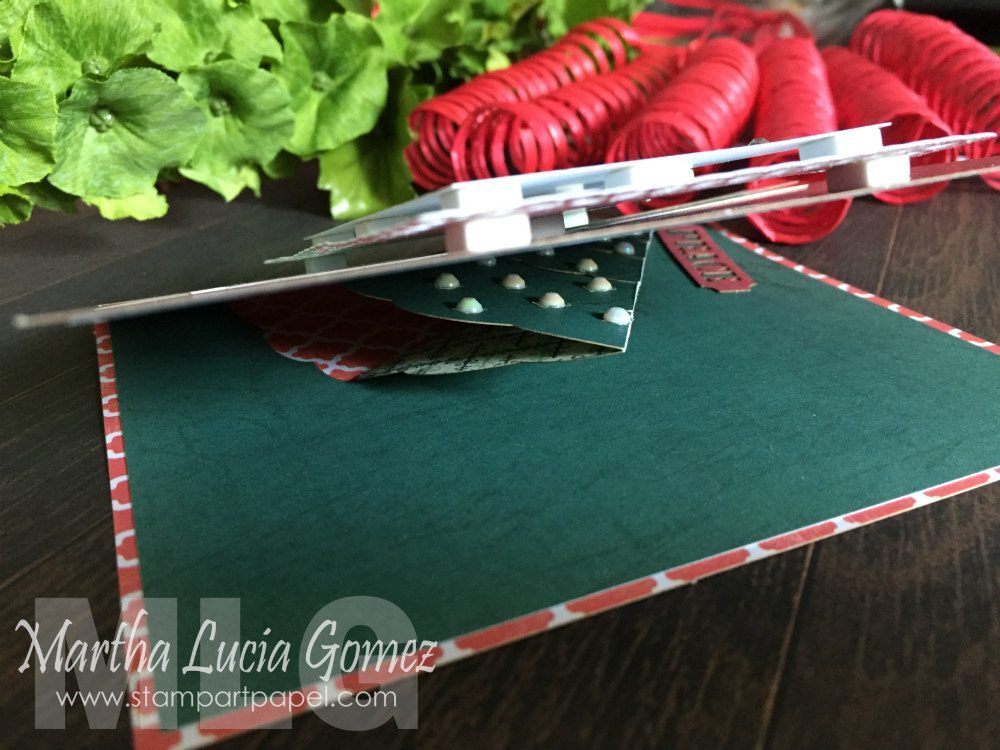 I pasted all the layers using double sided foam tape to have dimensions on my card and make it more special. My next card also includes a laser print. I cut it with a cross stitched die cut from Gina Marie Designs, but I had to re-size it because the print was a little small.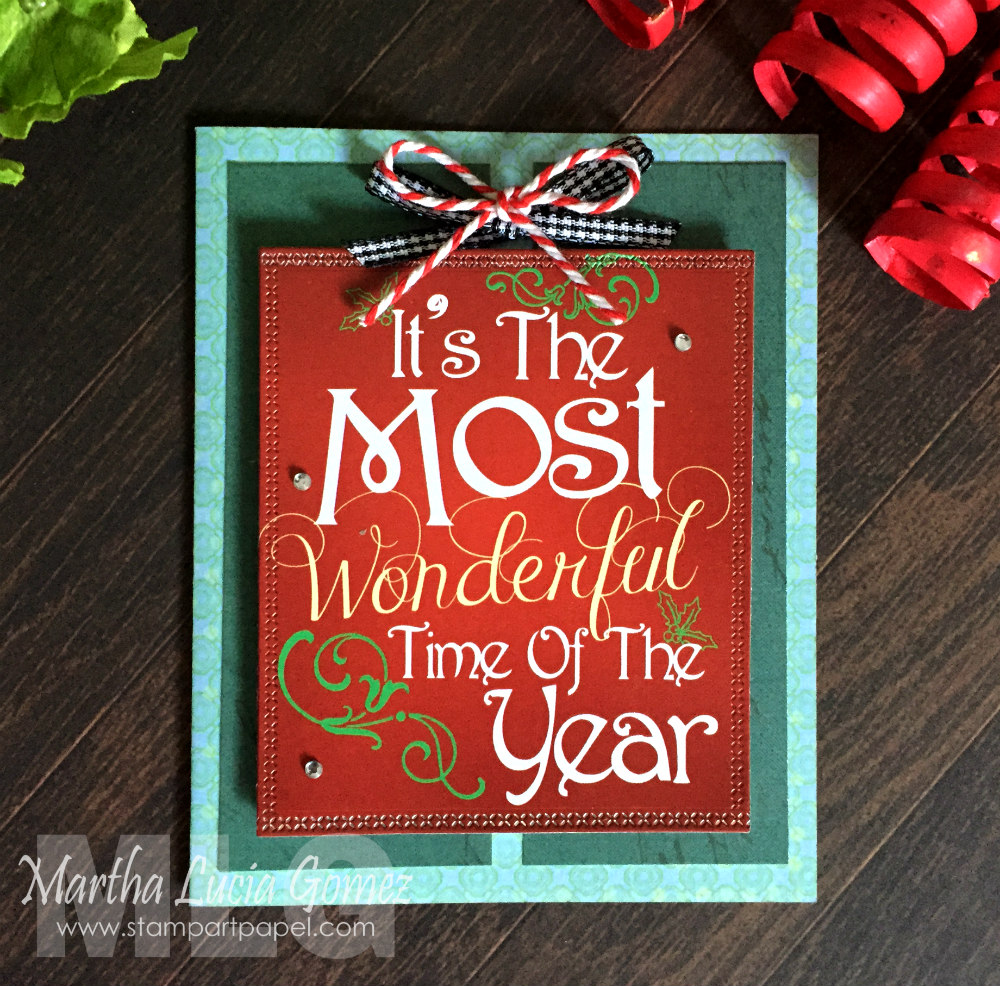 To embellish this card I used the black and white ribbon and some rhinestones included on the kit.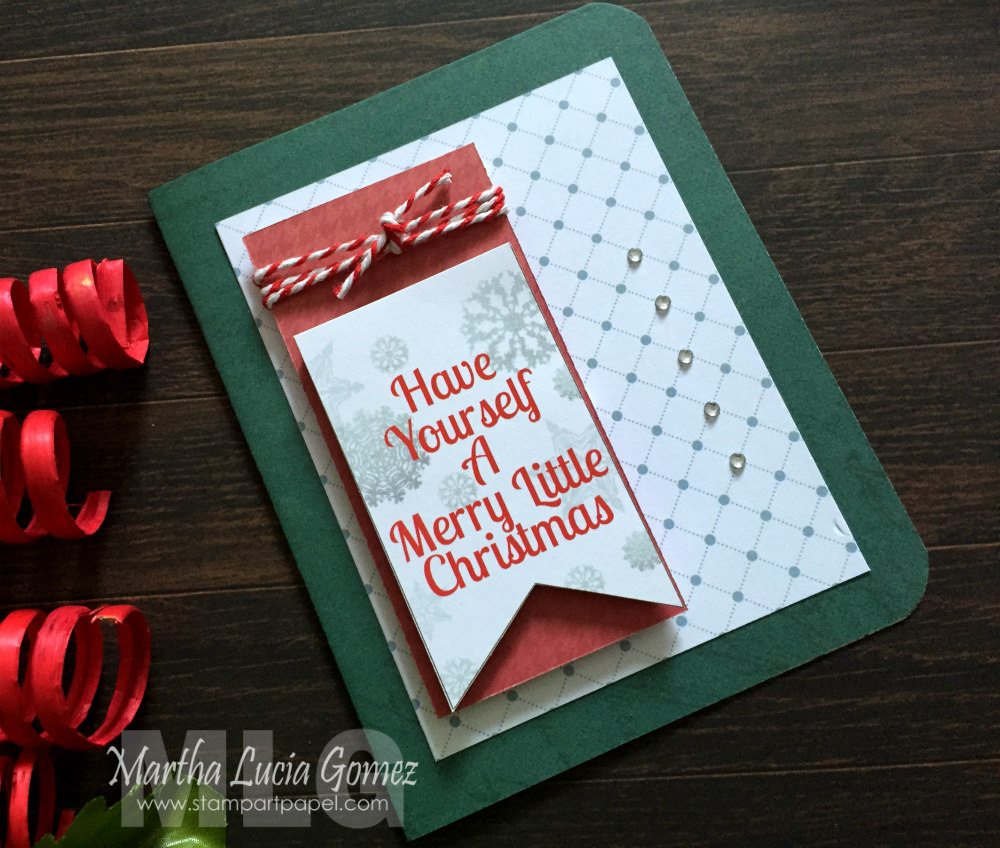 The message of this card comes from a banner included on the
Club Q Kit
that I cut in half. I just created different layers and decorated on top with some rhinestones included on the kit and added a few loops of red and white bakers twine from my stash. To give a different touch to this card I rounded the right side corners.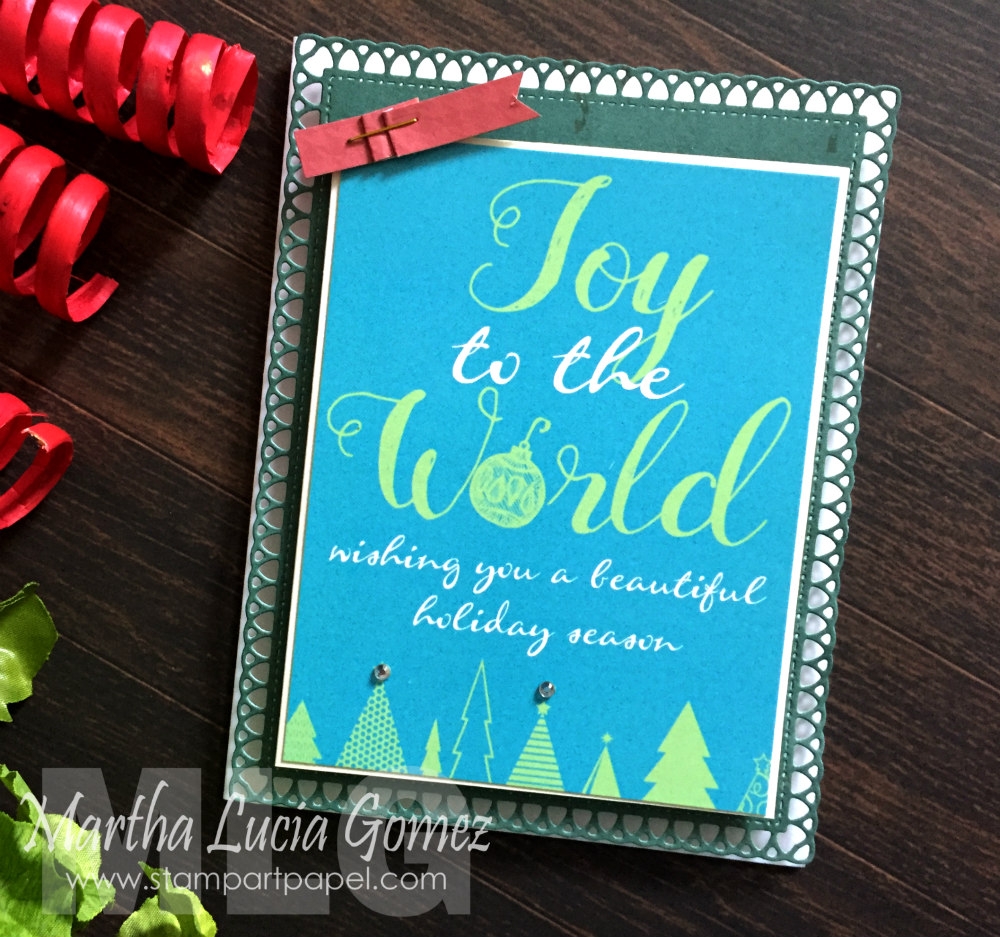 Can you believe that all every piece of this card is included on the kit and it is totally different from the original proposed models?
My variation was using a Rectangle Loopy Die Cut from Gina Marie Designs as second layer. Then I just re-sized layers and embellished with some rhinestones and added a tiny red banner from scraps with staples.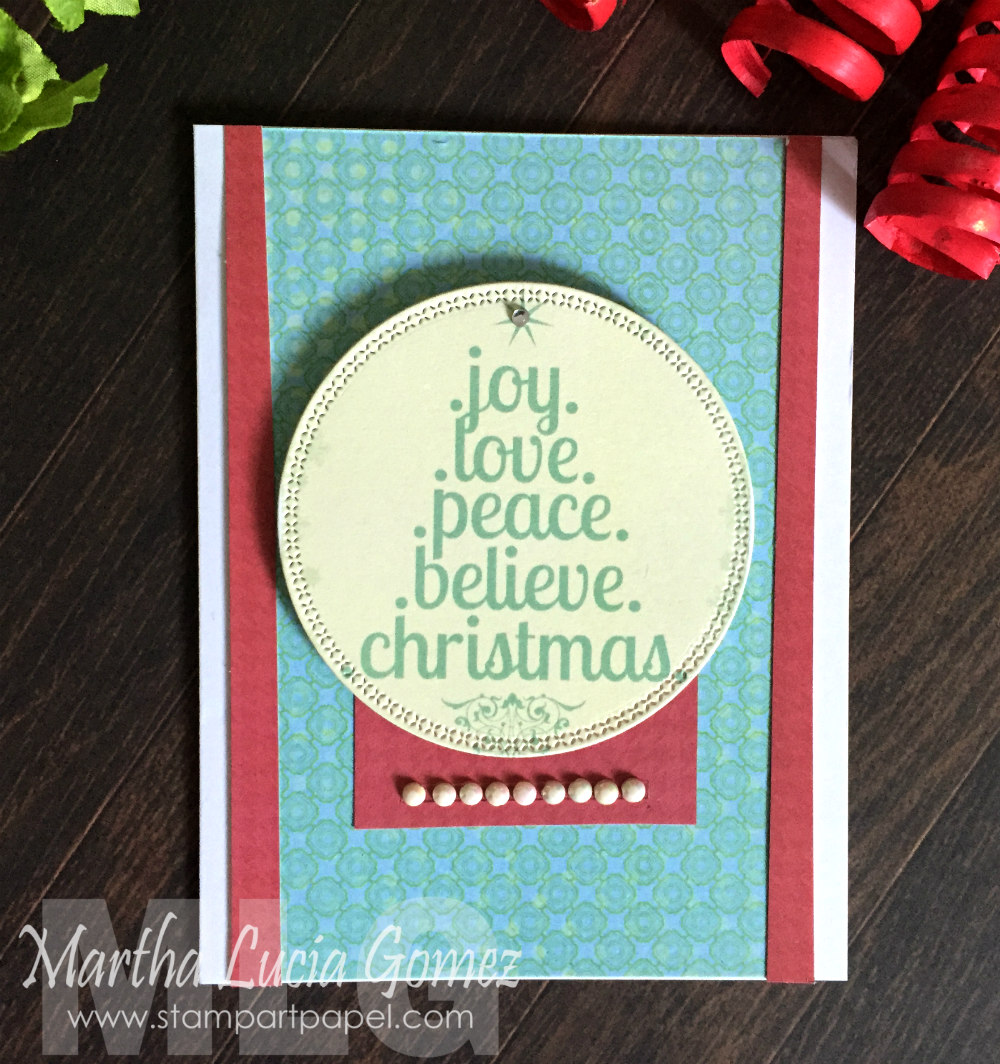 All the laser prints included on the Club Q are square or rectangle. I decided to change the form of one of them and convert it in a snow globe and here is the result.
Another card totally different, with a great color combo and fantastic sentiment!!! I really enjoyed
November Club Q
and I hope you too. I am not good at following creative rules always and this month I am totally happy with this!!!
See you soon!
Pin It Now!