Hello everyone,
Martha Lucia
here to share a scrapbook page that I made using the Serenade papers, one of my favorites for their colors and designs.
Take a look at my page: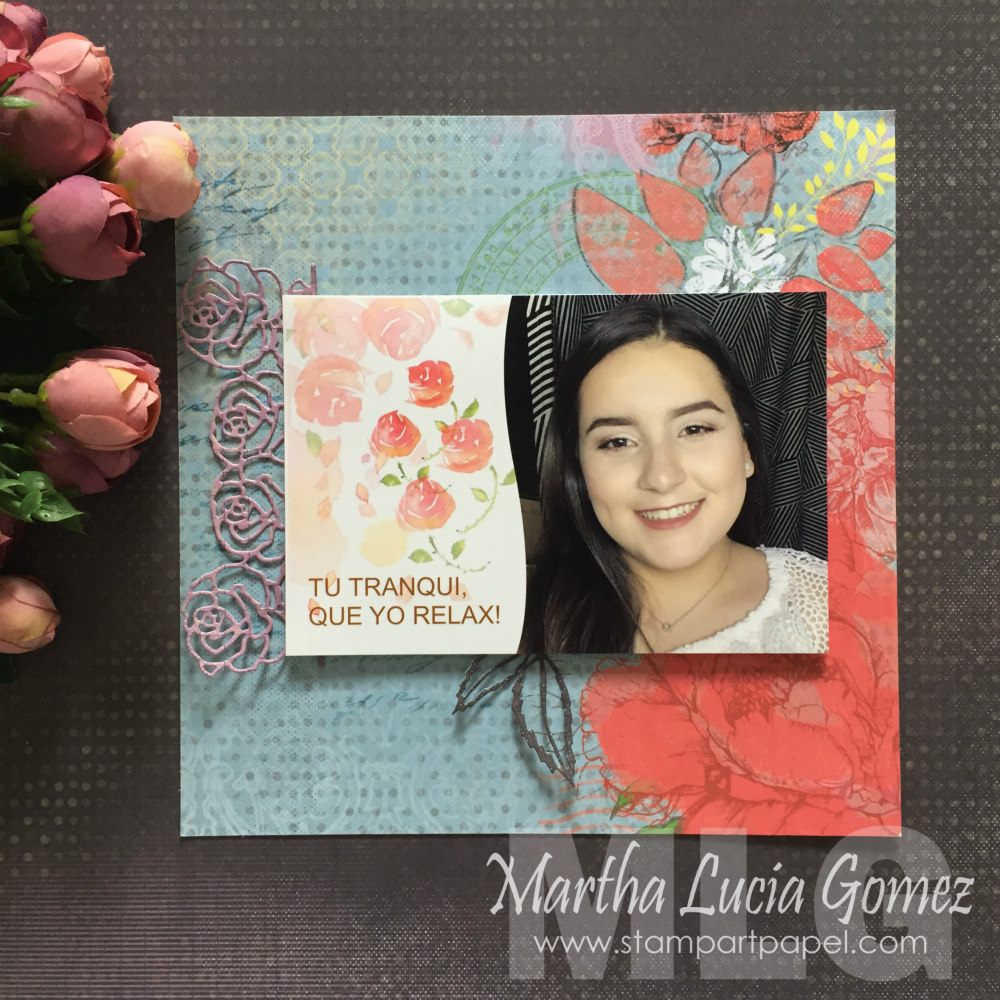 To create this page I used one photo of my daughter Mariantonia, she is very special and funny and I used the quote that she has on her Instagram and one of pre-design postal/cards styles available in my
Canon PIXMA TS 9020.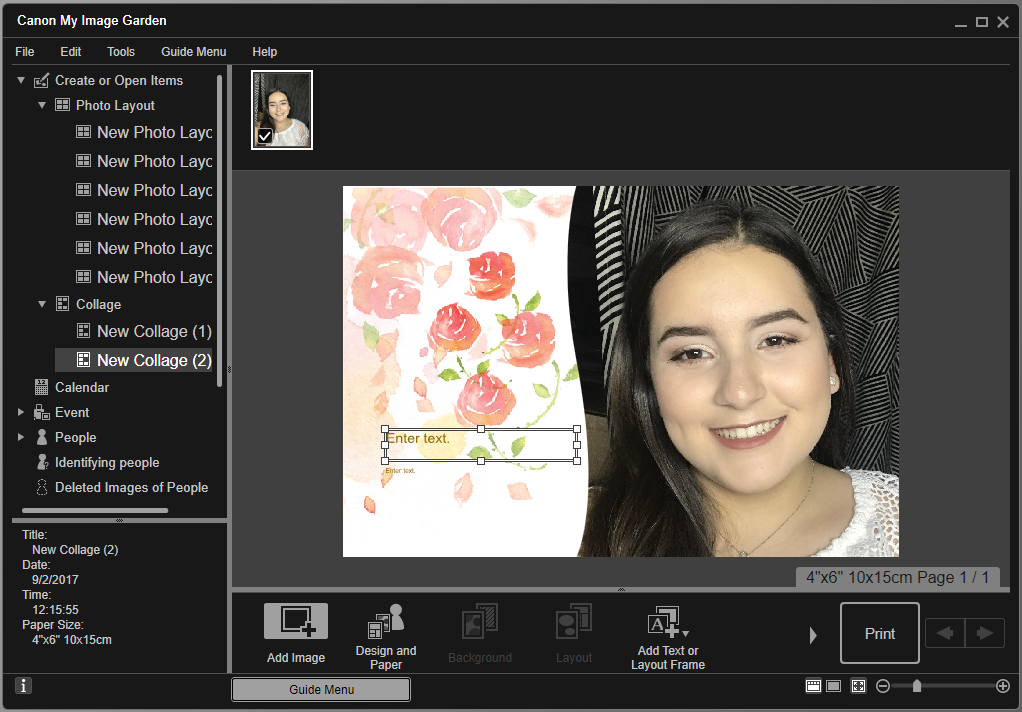 With this option, I just have to select the photo that I want to use. I also have the option of edit the photo previously if I wanted. Then I can select the lateral design or pattern that I want to use, and I found one that coordinate very well with our Serenade paper. This layout also give me the option to add the the text that I want in different sizes and styles of letter.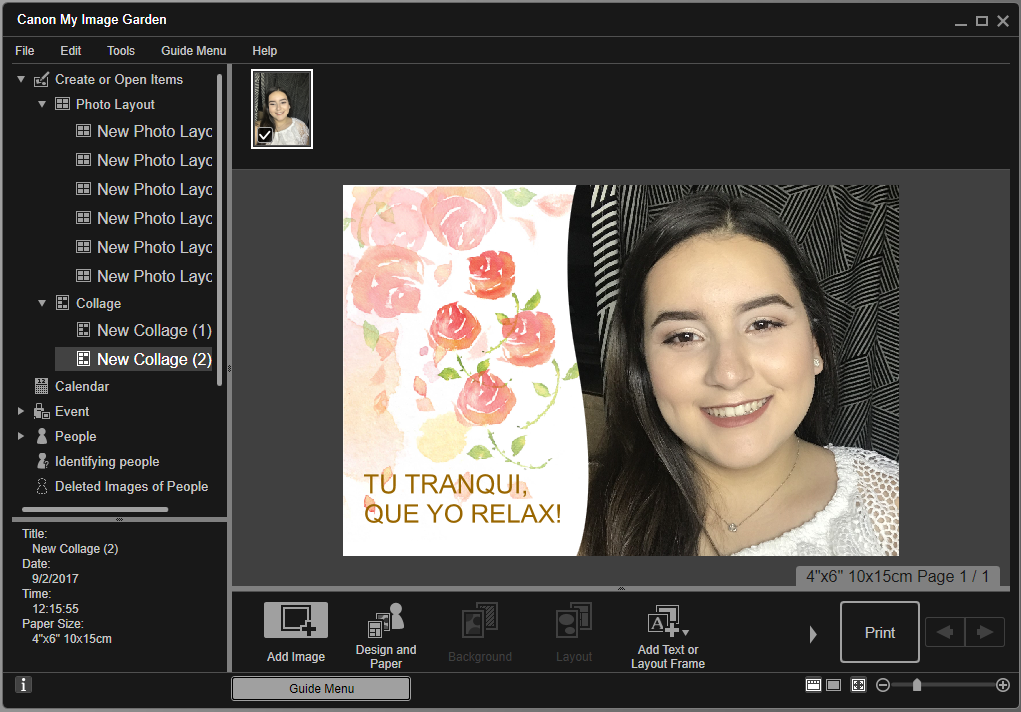 The
Canon PIXMA TS 9020
gives me the option to change and move the text around the postal/card and edit until I am satisfied with it. Finally, printing is easy, just click PRINT and the card is ready to select the printer settings and your personal options!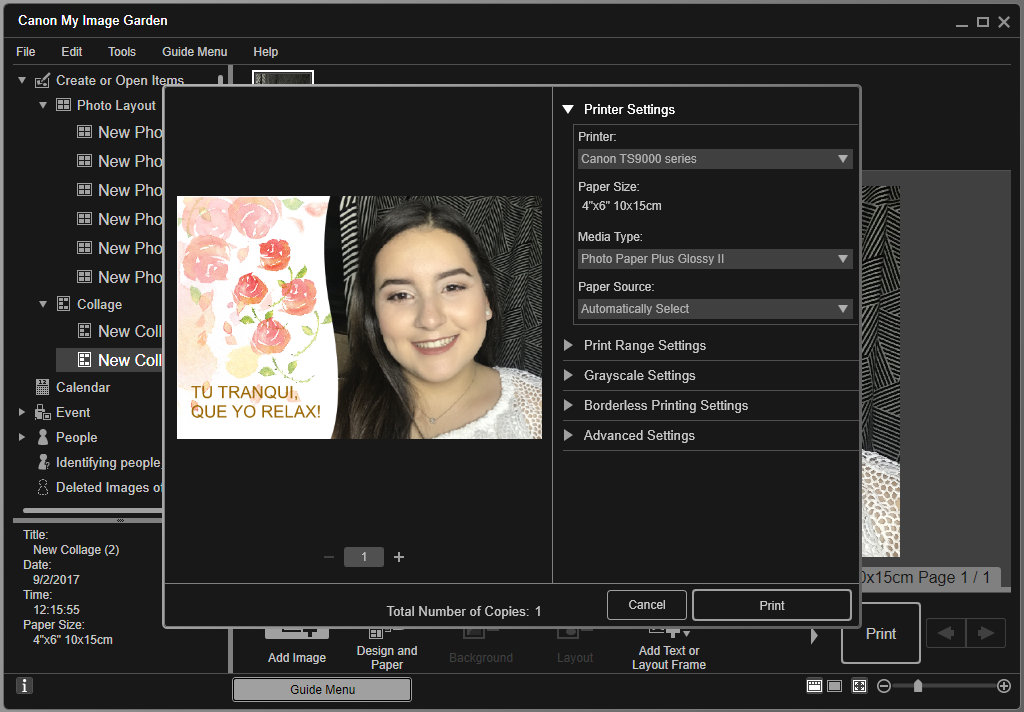 When I had my postal/card ready I cut a flower border using a die cut with the Serenade 104 paper.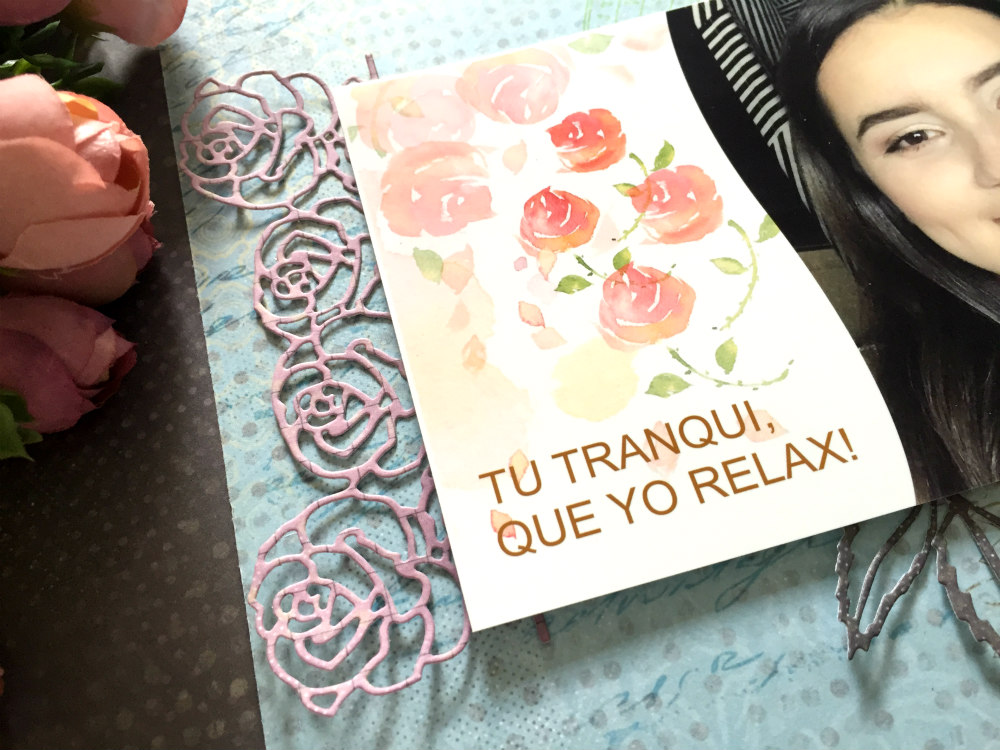 I pasted it directly over the 8"x8" mat of Serenade 100 paper and then I pasted the photo using foam tape to have more dimension. I also added some leaves that I cut using the paper Serenade 103.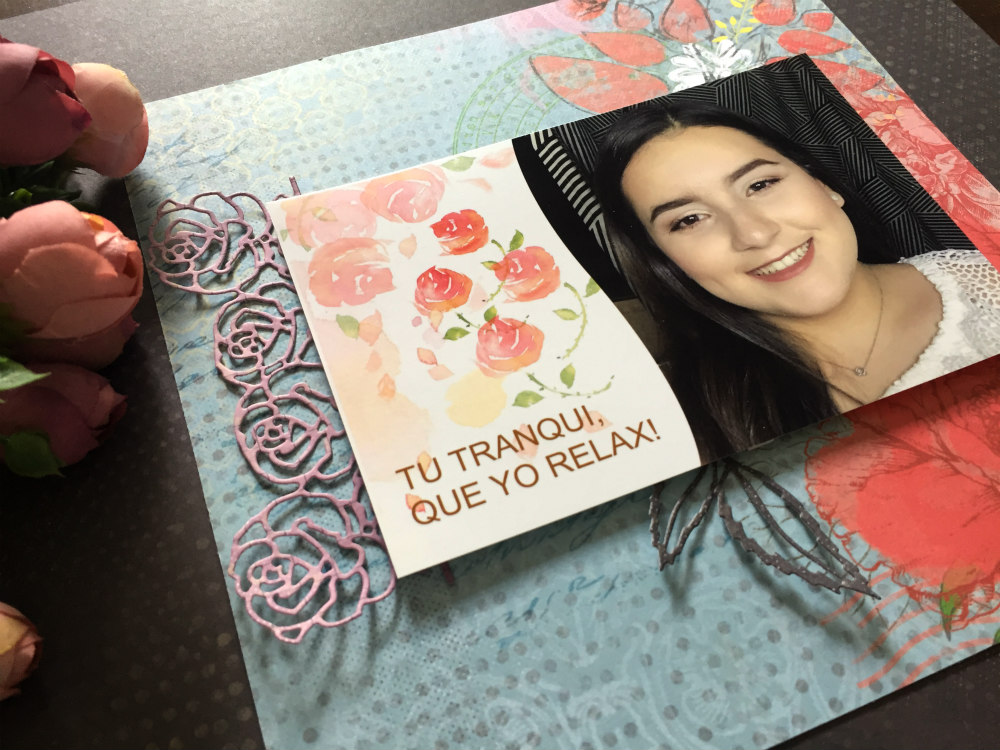 Then I pasted the entire decorated layer over a entire page (12" x 12") of Serenade 103 paper and put it inside of an open wood frame.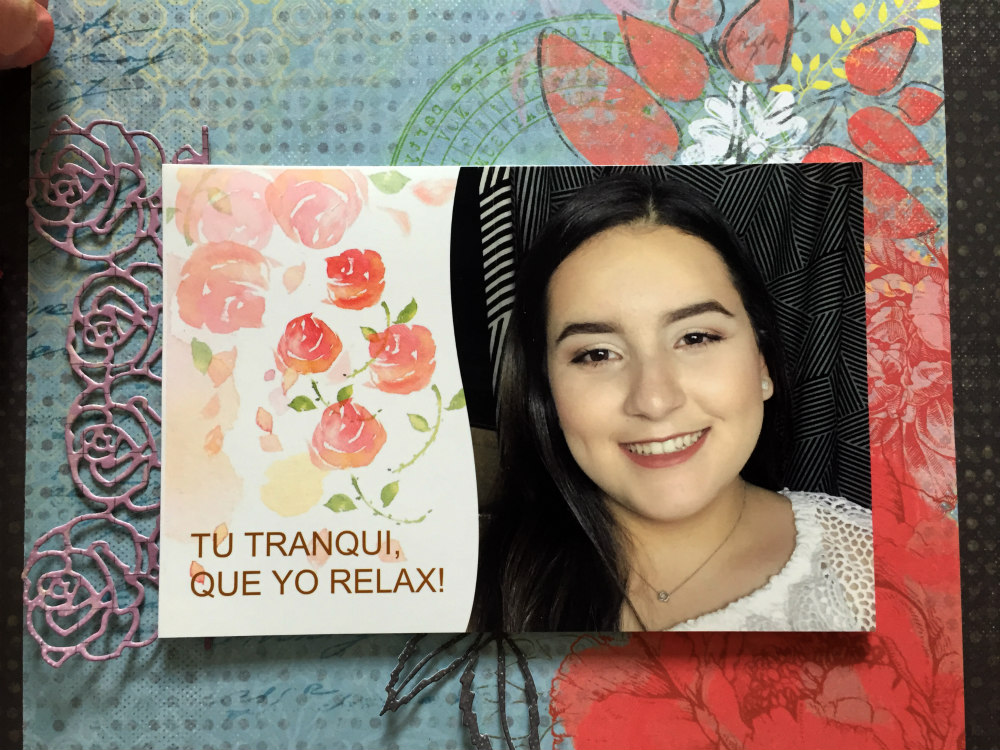 I hope this project inspired you to use different elements and to use all the options that Canon printers offer you!
Quick Quotes Products Used:
Serenade paper 100, 103 and 104
Canon Printer:
Canon PIXMA TS 9020
Other Products:
Rose Border Die Cut
Petals Die Cuts
Double sided foam tape
Wood Frame 12"x12"
Pin It Now!