Hello crafty friends, Martha Lucia here to share with you a card that I made using a layer set of die cuts with different collections of Quick Quotes papers. One of the advantages that these have is that you can combine them easily and get amazing colors and designs.
Take a look at my card: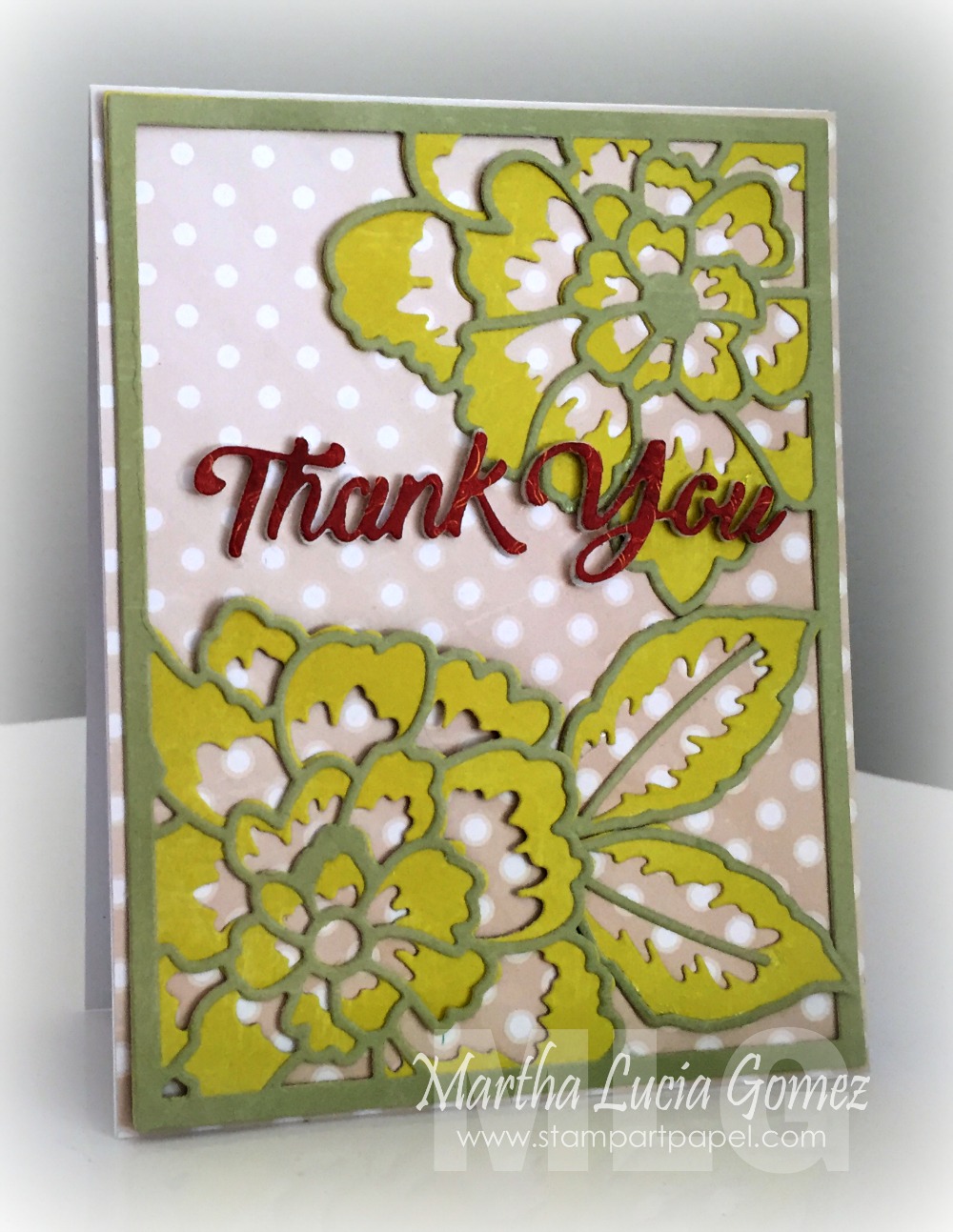 To create this card I used two die cuts A and B from the Peony Bloom Layer Set from Birch Press.
These are amazing flowers that you can use in a single layer or combine them to obtain a 3D design, just like I made.
For the base of my card I used whisper white card stock.
Then I cut a second layer using beige polka dot side of Chiffon 100
I pasted this layer directly over the card base.
Then I cut the Peony Bloom Layer B using the green side of Whistlin Dixie 105
Also I cut the Peony Bloom Layer A with the green side of Chiffon 104 to create a great contrast.
I pasted the two layers of Peony Blooms using On Point Glue and then I pasted the complete piece over the decorated card base.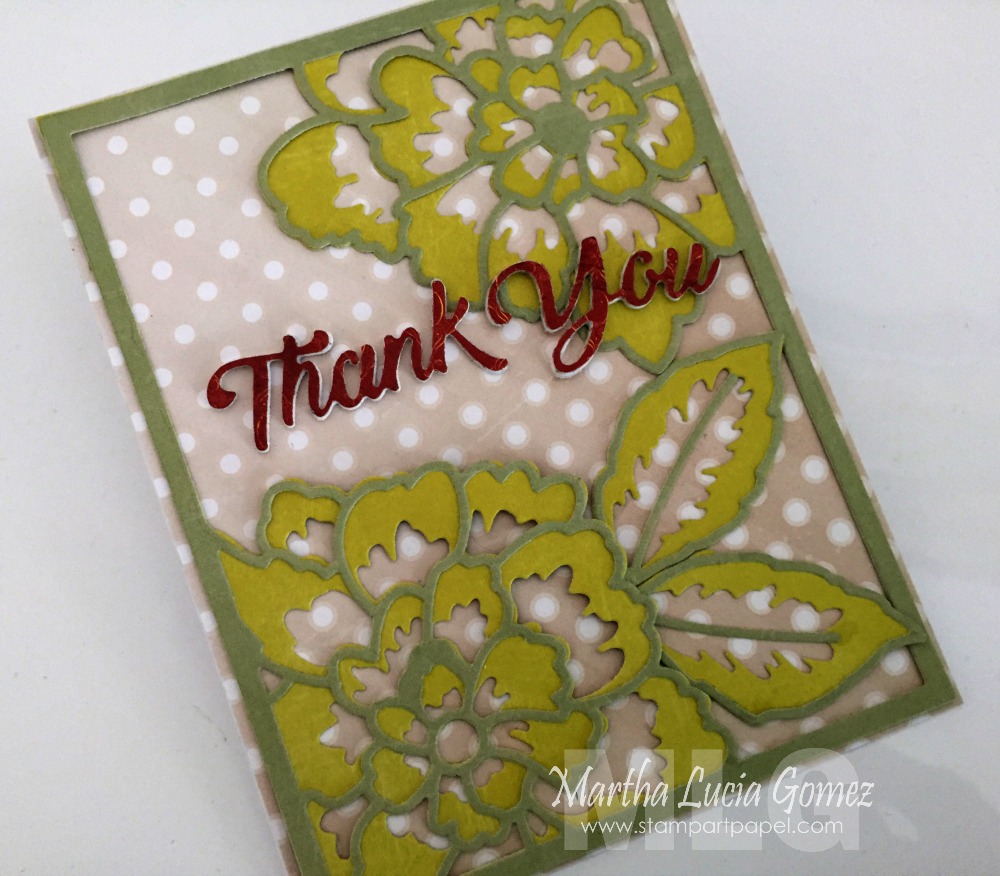 To finalize the decoration, I cut the sentiment "Thank You" using fun foam white and a piece of the red side of Earth Wind Fire 108.
I pasted in place the two pieces to create more dimension and then pasted over the card.
I really love to use my Quick Quotes' patterned papers because I can combine different collections and all the colors mix and match so perfectly and made the projects look stunning!
Quick Quotes Products Used:
Chiffon 100
Chiffon 104
Whistlin' Dixie 105
Earth Wind Fire 108
Other Products Used:
Peony Bloom Layer Set Dies:Birch Press
Thank You Die: Peek a Boo
On Point Glue: Imagine
Fun Foam
See you soon!
~
Martha Lucia
Pin It Now!