Hello crafty friends, Martha Lucia here to share with you a fun project that I made using the Serenade Collection.
This is a new collection that will be available very soon, but for now, here's some inspiration. I made a frame to remember when we were 5, and when I say we, I am talking about my husband, my daughters and I.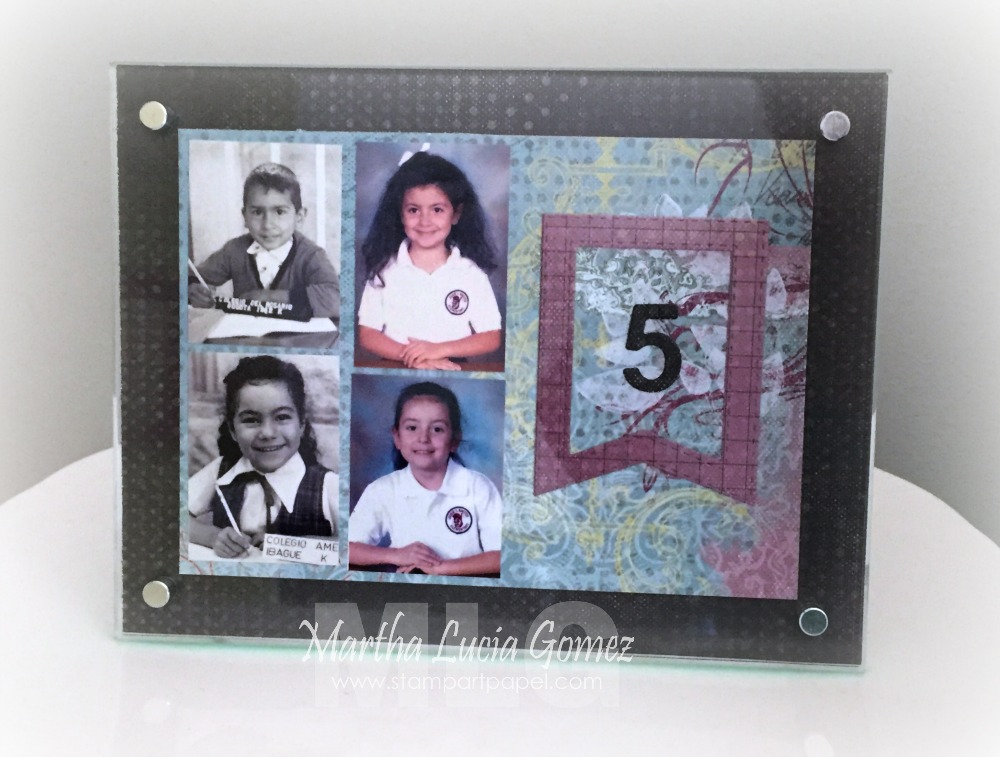 I used a 5"x7" craft frame. The advantage of this frame is that you can open and put your designs inside and then close it again.
I selected the Serenade 103 for the base mat and the Serenade 100 for the mat of the photos.
Then I cut a banner die cut using the purple side of Serenade 104
Using the grey side of Serenade 103, I cut the number 5.
I pasted of these pieces directly using snail adhesive.
The interesting part of this project is how I obtained the photos. The original photo size of this frame is 8" x11".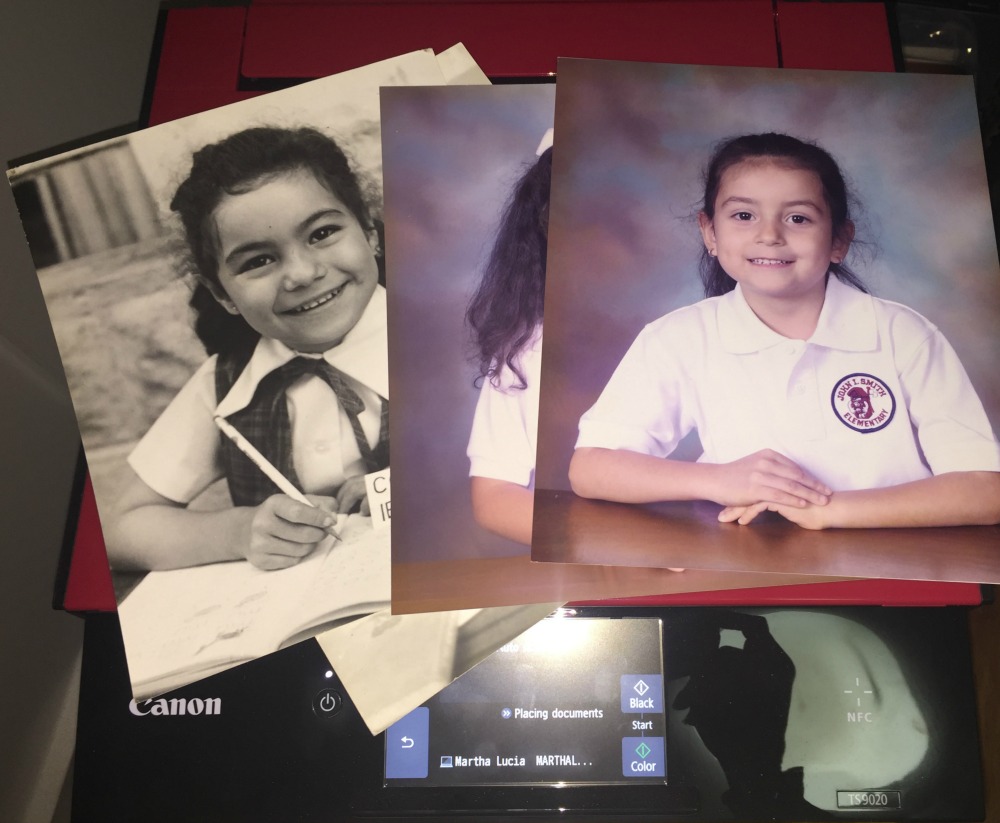 I scanned them using my Canon PIXMA TS 9020
.
Since this printer works wirelessly, this process is very easy and the machine sent the photos directly to my albums. For my next step I just have to select the design that I want to print and select the photos and order to print. I chose the size of 4" x 6".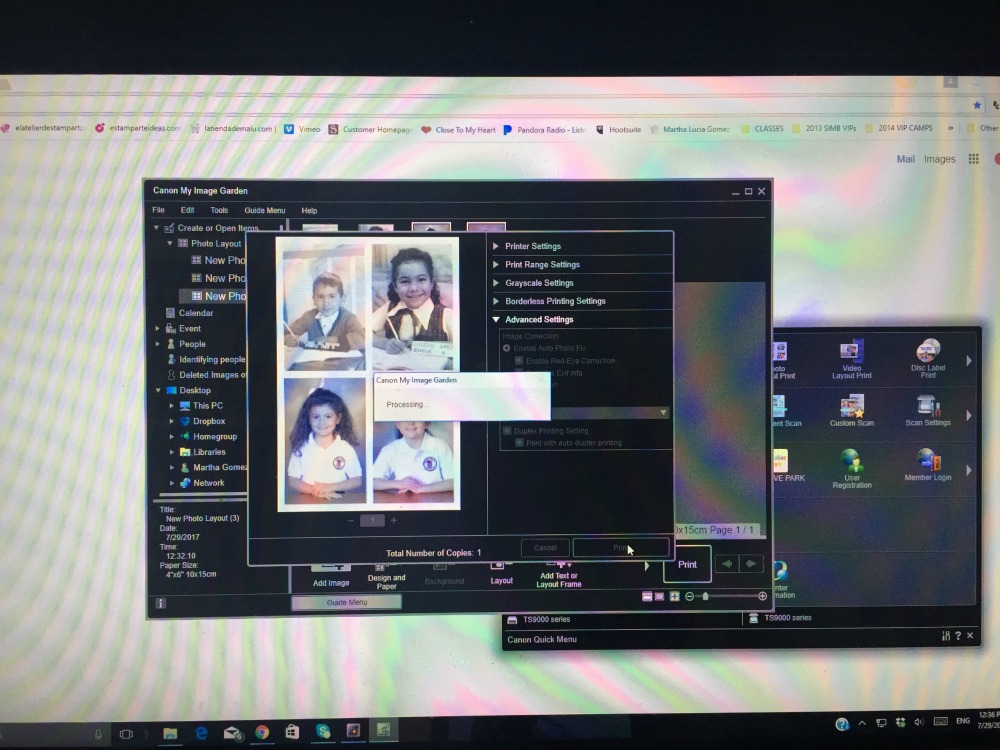 After printing the four photos on a single layer, I cut the photos and then arranged them on the decorated mat that I created for the frame.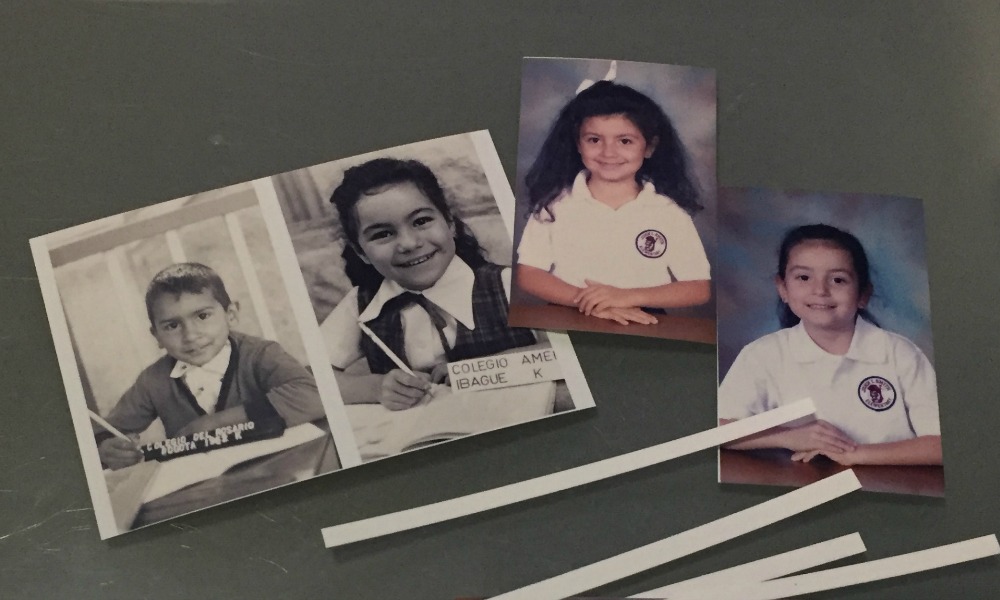 I closed the frame and voila! With my
Canon PIXMA TS 9020
it is very easy to recreate our memories and share them with you.
Quick Quotes Products:
Serenade 100, 103 and 104
(Coming Soon)
Canon Printer:
Other Products:
Deflecto Craft Frame 5"x7"
Die Cuts: Banner and Numbers
Thank you for stopping by and see you soon with more inspiration!!!
~
Martha Lucia
Pin It Now!