Hello everyone,
Martha Lucia
here to share with you a Christmas in July project that I made using pieces from the
July Club Q Kits
!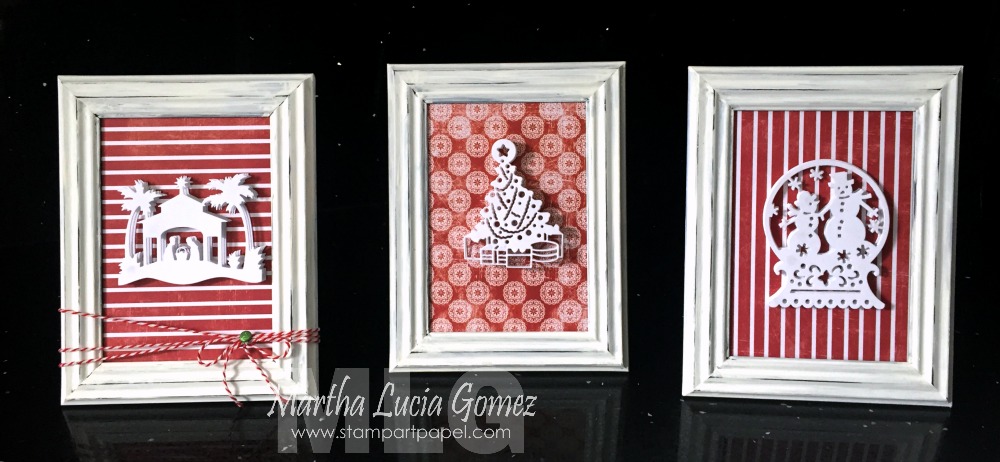 This month the kits came perfectly for Independence or patriotic celebrations but they can also be used for other things! I decided to use the red and white paper to make tree decorated frames with tridimentional die cuts all with Christmas theme.
Basically this is a 12x12 page of the red and white paper included on July Club Q.
The size of the each frame is 5"x7" and I cut a piece of the paper of 7"x12".
From this piece, I created two pieces of 7"x5" and used the both sides of the paper.
From the rest of the paper sheet, I cut a piece of 5"x7" and with this gave me the horizontal white lines on the paper.
The frames are black frames that I bought at the Dollar store and painted with white acrylic paint and then distressed with a sand paper to obtain a vintage look.
This month the Club Q includes some White sheets of card stock.
I used them to cut each die cut design three or four times.
I pasted each layer using dimensionals in between to obtain more dimension.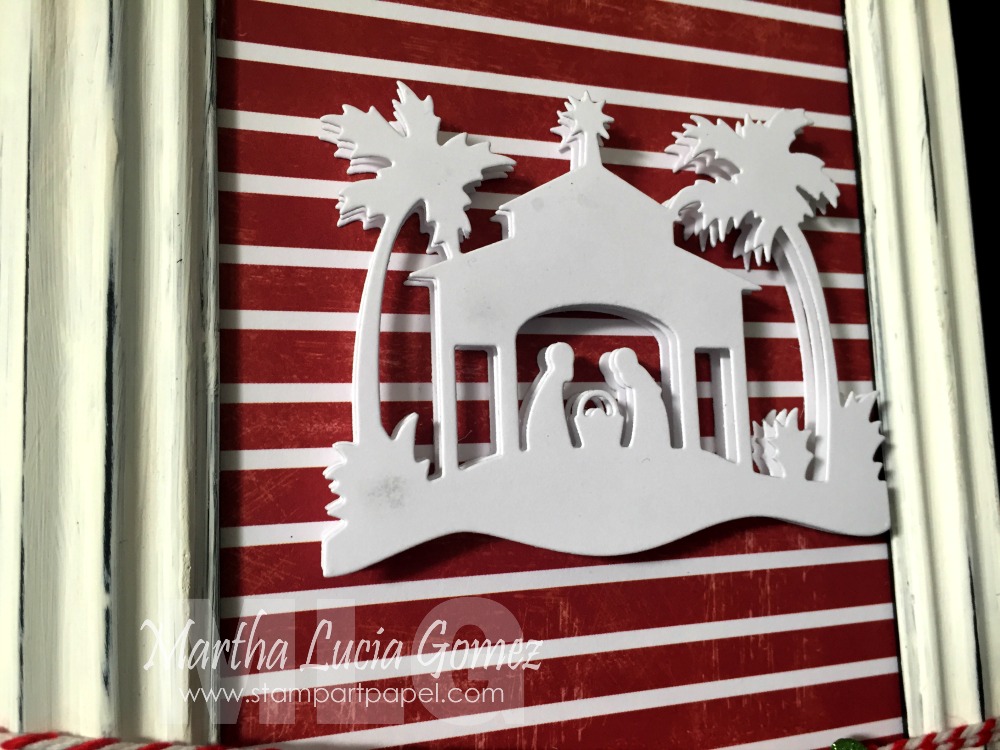 For the first frame, I used a nativity die cut and the horizontal striped red and white piece. I removed the glass of each frame and in this special frame I added a few loops of red and white bakers twine.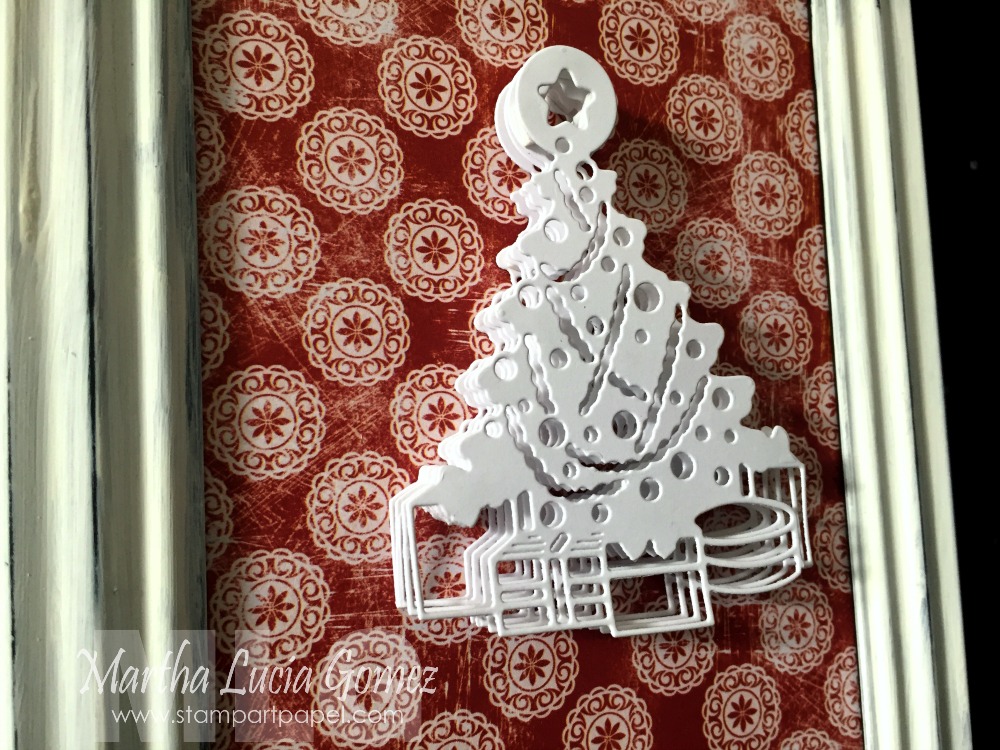 For my second frame, I used the Christmas tree die cut and the circular red and white decorations to simulate the stars or snowflakes. If you see the paper you will notice that it has a very beautiful distress look that combines perfectly with the details of the tree.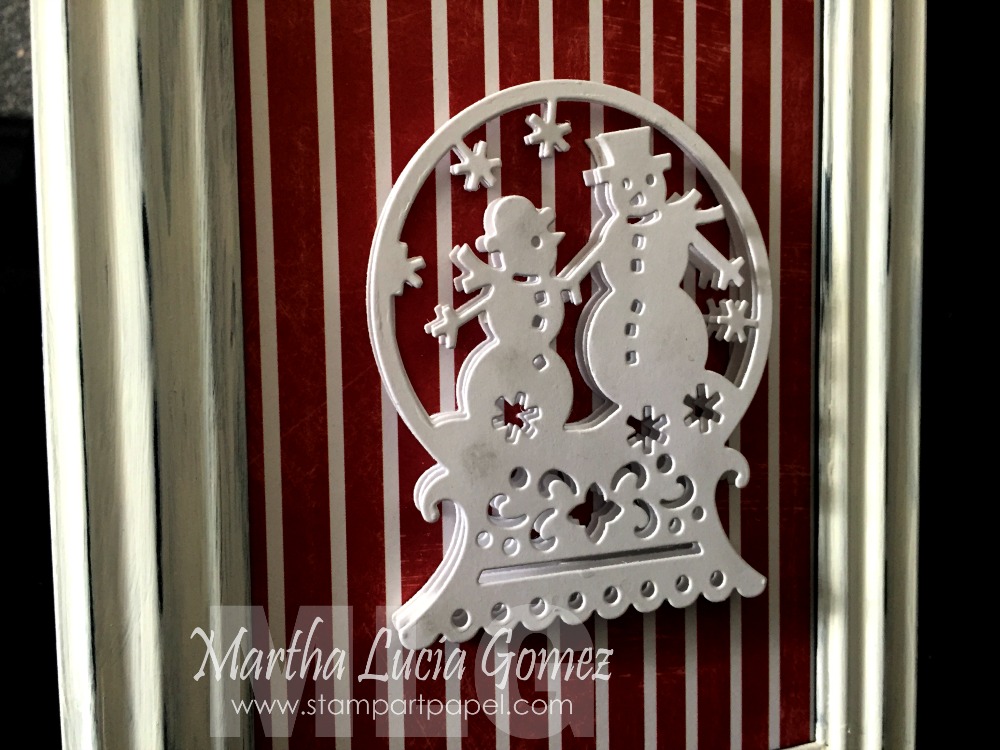 My third frame is for the snow globe. This keeps the designs more elegant and simple to keep the eye on the amazing red color!
I am so happy with all that this Club Q included because if you don't have enough time to create your independence day projects you are ready for Christmas and you will
love
the star box!!!
Quick Quotes Products:
July Club Q
Other Products:
Christmas Die Cuts
Dimensional's
Frames 5"x7"
See you soon and we hope we have inspired you with a bit of Christmas in July!!!
~
Martha Lucia
Pin It Now!