Hello crafty friends,
Martha Lucia
here to share my March Club Q Inspiration with you.
I created a scrapbook page with some of the pieces and products included in the fantastic March Club Q. The colors and shapes are simply gorgeous and they really inspired me to do something different and not create my usual cards.
Take a look at my page...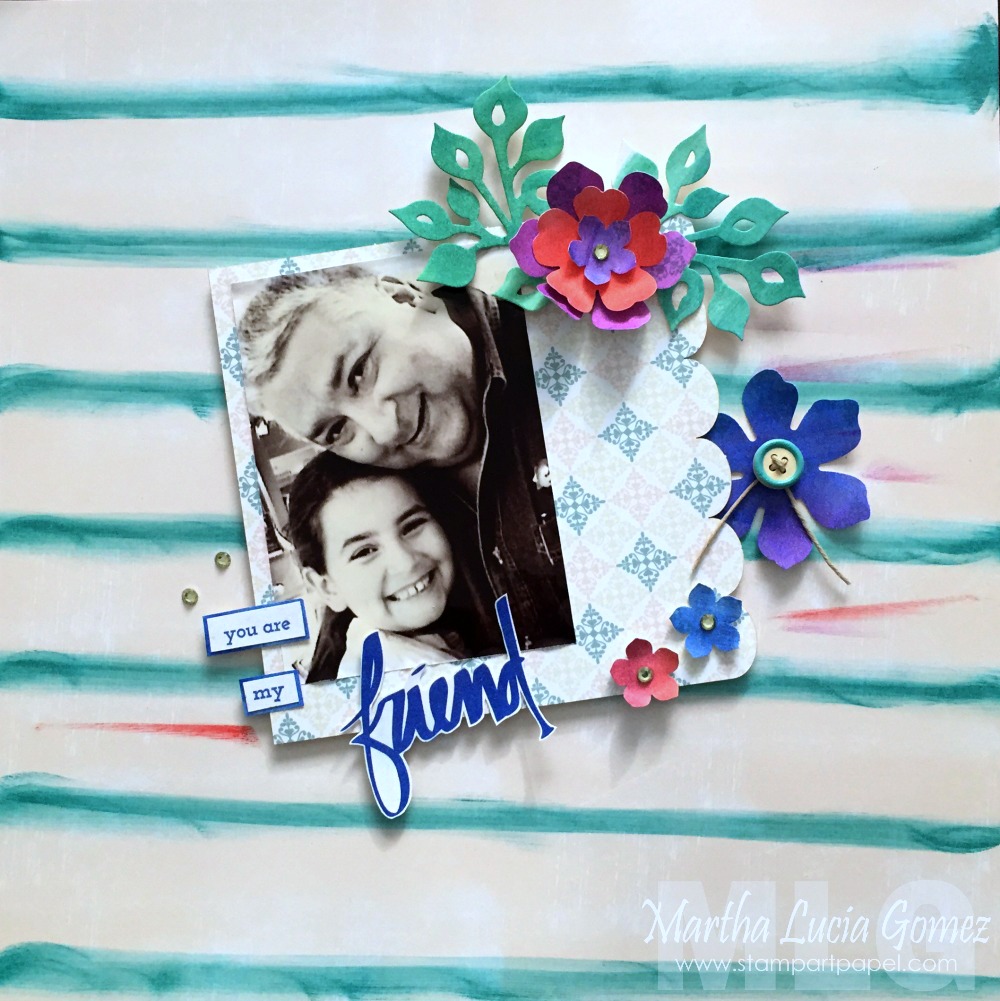 The process to make this was very simple:
I started with a beige side of the Windsong 100 included in one of the March Club Q page kits.
I created horizontal strips directly over the paper using the ink pad. For this I used the new PowderPuff Chalk Ink color, Jade.
Then I took one of the pre-cut scalloped pieces created on Windsong 105 and I pasted my sephia photo over the left side, leaving the scalloped area free.
I used the most decorated side because the other side is a light beige.
I took one page on Windsong 105 and I stamped over the light side the words "Friend", "you are" and "my" using the new PowderPuff Chalk Ink Royal Blue.
I fussy cut with my scissors the big word Friends and I created a mat for the small words inked a piece of paper with the same color of ink.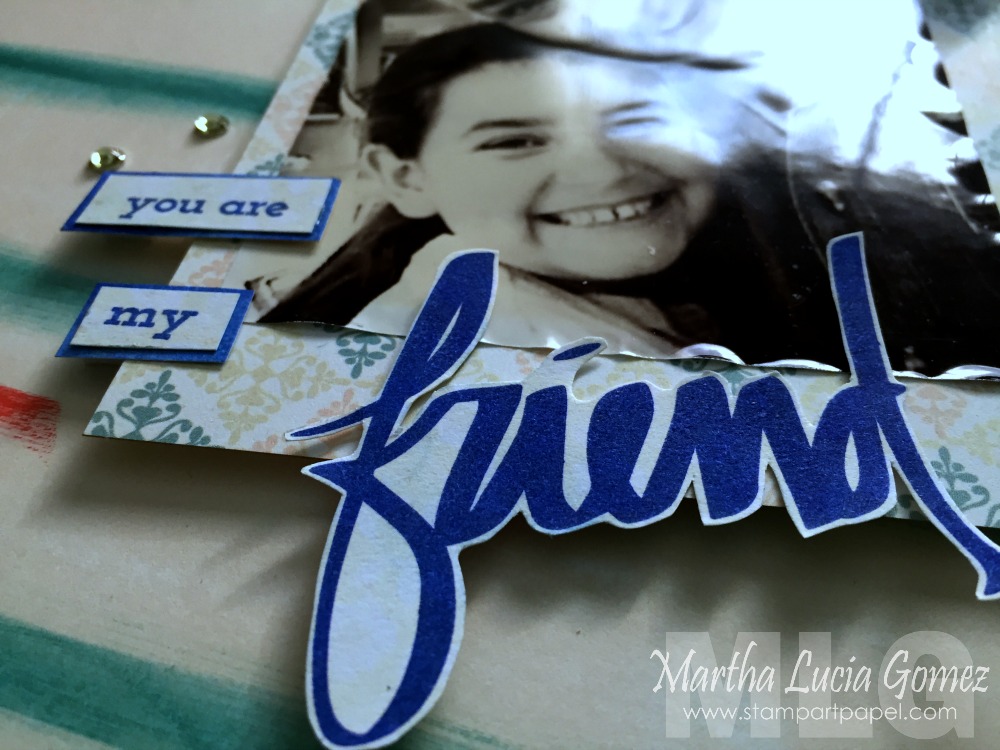 To create the flowers I inked the decorated side of the Windsong 105 using three different new colors of PowderPuff Chalk Ink.
I used Lipstick, Violet and Royal Blue and I cut the flowers using punches.
I curved the petals of the flowers with the bone folder to give more dimension and pasted over around the photo in different positions.
I decorated the center of the flowers with the rhinestones and buttons included on the March Club Q.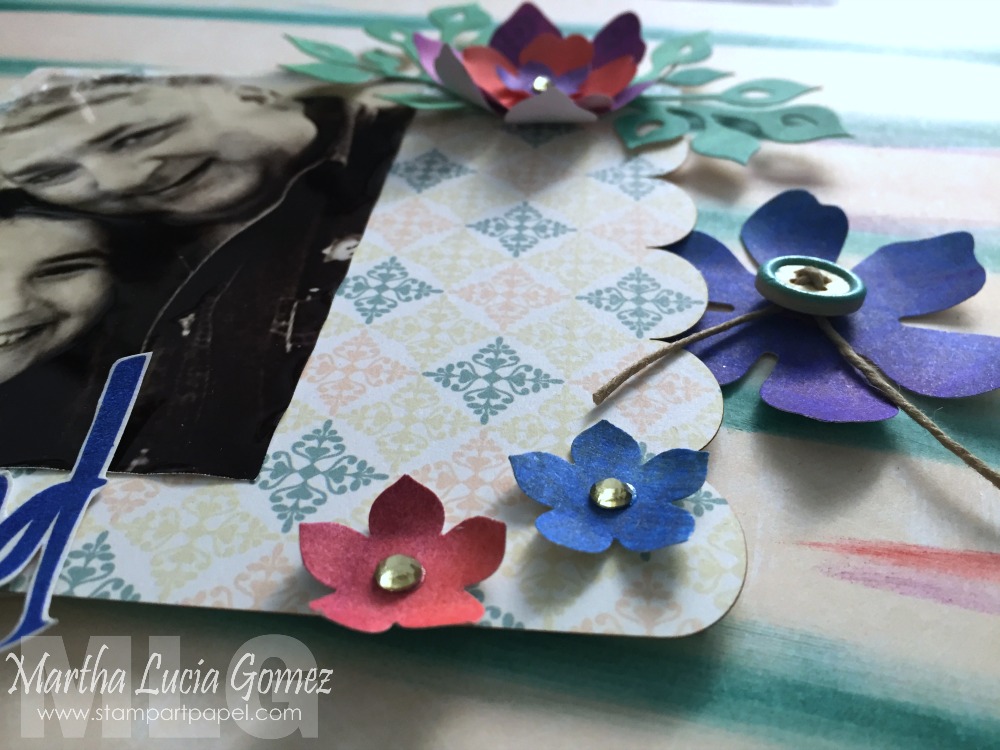 For the leaves, I used die cuts and the same process, inked the paper directly with the ink pad.
I used PowderPuff Chalk Ink Jade and Green Leaf.
As a final touch, I added some touches or strips of ink using PowderPuff Chalk Ink Lipstick and Violet.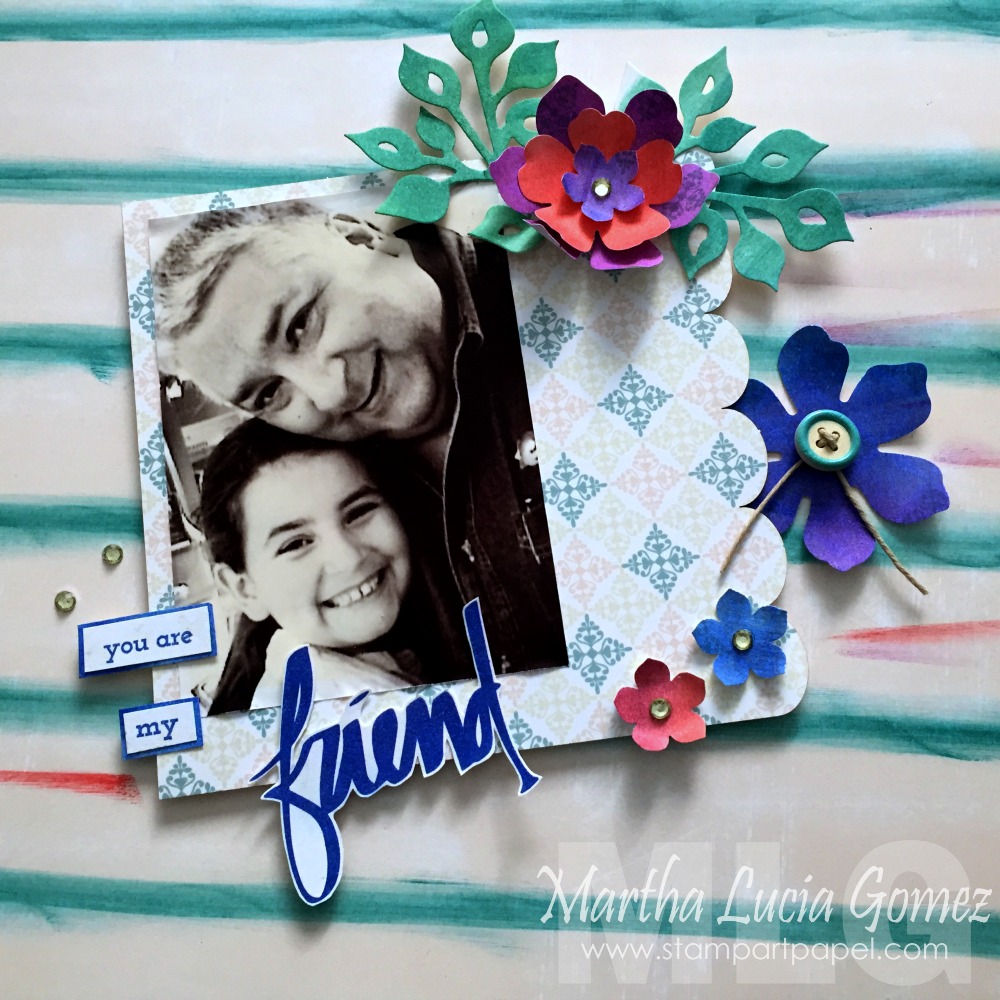 I don't exactly how to describe the new papers and inks. Because the colors of the inks are totally gorgeous, you will be crazy with all and the papers and designs too. My suggestion is to get it all before they leave because these products are "totally necessary" to stimulate our creativity.
Quick Quotes Products:
March Club Q
2017 PowderPuff Chalk Inks
Violet, Lipstick, Royal Blue and Jade
PowderPuff Chalk Ink:
Green Leaf
Other Products:
Super Script Stamp Set by Altenew
Flower Punches by Stampin Up
I hope my project inspired you and come to join us with Club Q!!! See you soon!!!
Martha Lucia
Pin It Now!