Hello crafty friends, Martha Lucia here with a very practical idea that I created using a 12"x12" decorated paper and 12"x12" clear acrylic frame by Deflecto.
My resolution this year is to stay organized and with this weekly planner I can visualize my activities or my projects along the week and keep the focus on these.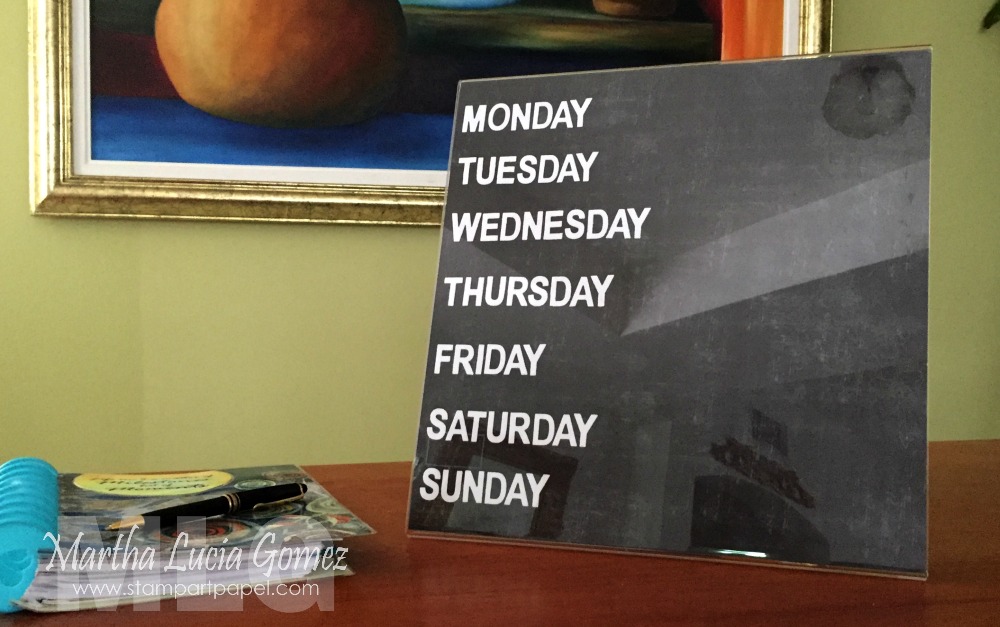 To create this I used a the dark side of the 49 Shades of Grey 101 Paper Collection.
I love this dark chalk look and I decided to cut the days of the week using the white side of the same paper.
I cut each letter using an alphabet die cut set and then I pasted these letters with a liquid glue on the left side of the sheet.
To decorate the right side I randomly stamped a branch of flowers with three different colors of PowderPuff Chalk Ink.
I used the colors Green Leaf, Pixie Pink and Lemon Sorbet of PowderPuff Chalk Ink.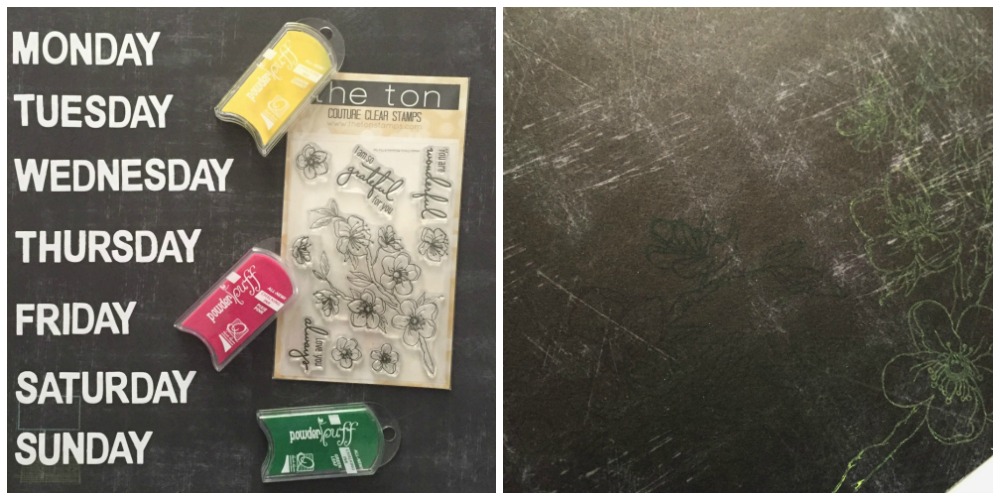 As you notice in the photo, on dark papers the light colors of the chalk ink are more visible, but since I wanted to use this page inside of the acrylic 12"x12" frame, this stamping looks great because it won't compete with the information that I will write over the frame with an erasable marker.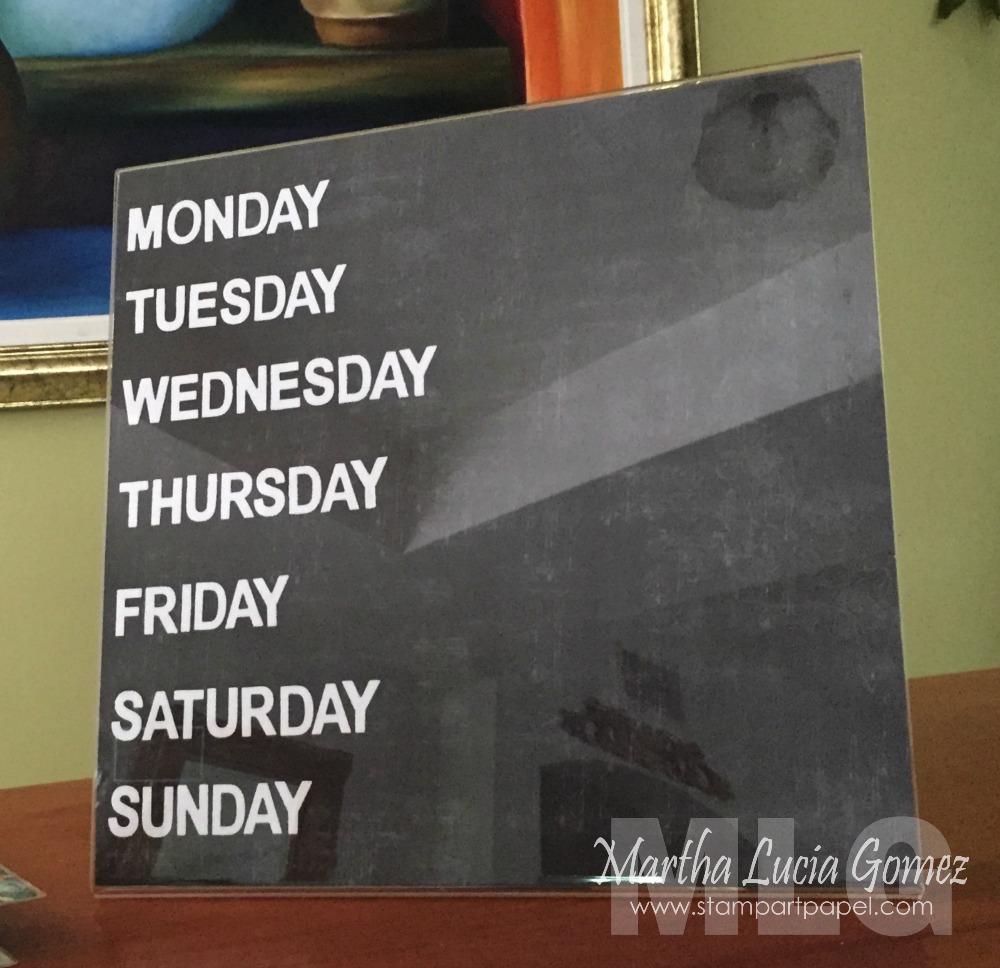 Quick Quotes Products Used:
Other Products Used:
Alphabet Die Cuts - Thinlits

Big Shot

12"x12" Deflecto Frame

Liquid Glue

Always Cherry Blossom by The Ton Stamp Set
Thank you so much for visiting us today and comeback soon for more inspiration!
Martha Lucia
Pin It Now!