Hello crafty friends, so glad to have you here and share one more year with Quick Quotes and with you.
Martha
here hosting the blog today and I prepared a card to send you special hugs! Take a look at my card: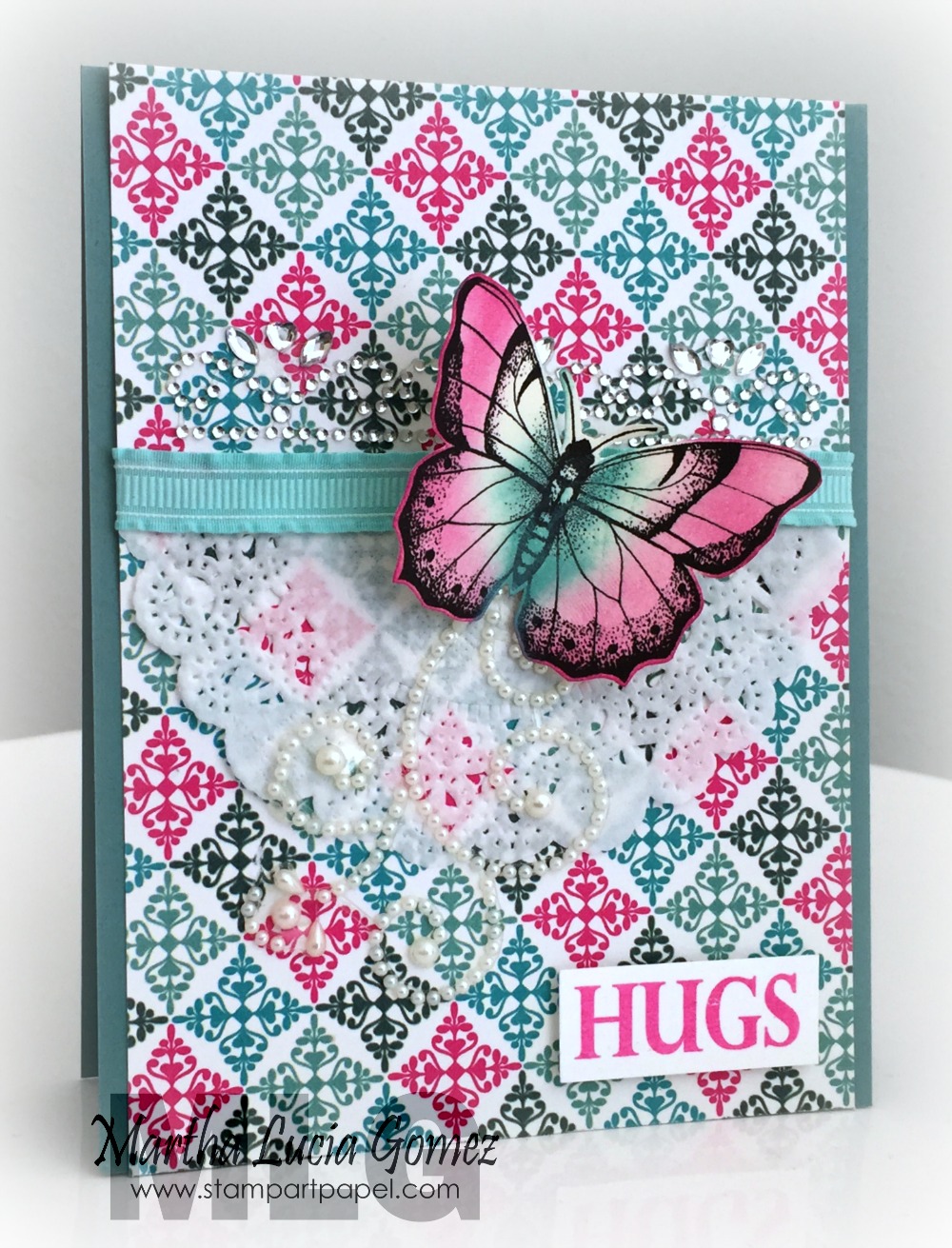 These are definitely my favorites colors for my cards... actually,
every
color is my favorite color but I us them by season and these are for winter. I decided to use Winter Bliss 101 to create the card and this coordinated perfectly with the PowderPuff Chalk Ink Pixie Pink and PowderPuff Chalk Ink Aqua.
First, to create the base of the card. I cut a doily in half and a piece of ribbon and and I pasted these two elements directly over the layer of Winter Bliss before pasting it over the card base.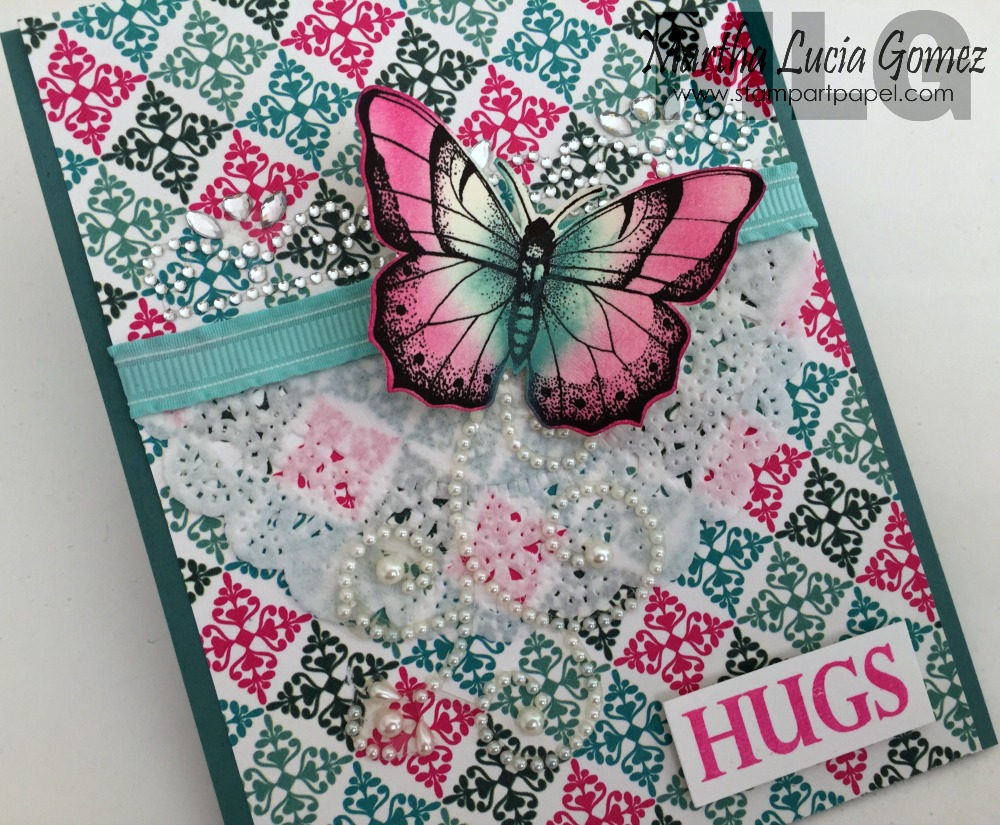 Then I take two different embellishments from Want2Scrap. For the upper part I used the Beautiful Bling Borders by Nina called Brackett Beautiful Bloom from Want2Scrap and for the lower part I used a Couture Swirls by Nina Brackett White pearls also from Want2Scrap.
These embellishments are bigger, but they offer the opportunity to cut and create more cards or ornaments with them. For images I used a digital butterfly from Hero Arts that I printed and colored with PowderPuff Chalk Ink Aqua on the center and PowderPuff Chalk Ink Pixie Pink on the borders and then pasted between the embellishments and over the ribbon using a dimensional.
I also stamped a sentiment over a piece of white card stock using PowderPuff Chalk Ink Pixie Pink and pasted the message with dimensionals too.
Quick Quotes Products Used:
Other Products:
Beautiful Bling Border by Nina by Want2Scrap
Coutore Swirls by Nina Brackett White Pearls by Want2Scrap
Digital Butterfly Hero Arts
Ribbon, Snail Adhesive and Dimensional
Thank you so much for visit us today and comeback some for more inspiration!
Martha Lucia
Pin It Now!