Hello crafty friends,
Martha Lucia
here to share with you a card that I created to close the inspirational week between Quick Quotes and Want2Scrap.
During this week all my friends from the Design Team showed us their beautiful creations with the Quick Quotes products and the amazing embellishments of
Want2Scrap
. Take a look at my card: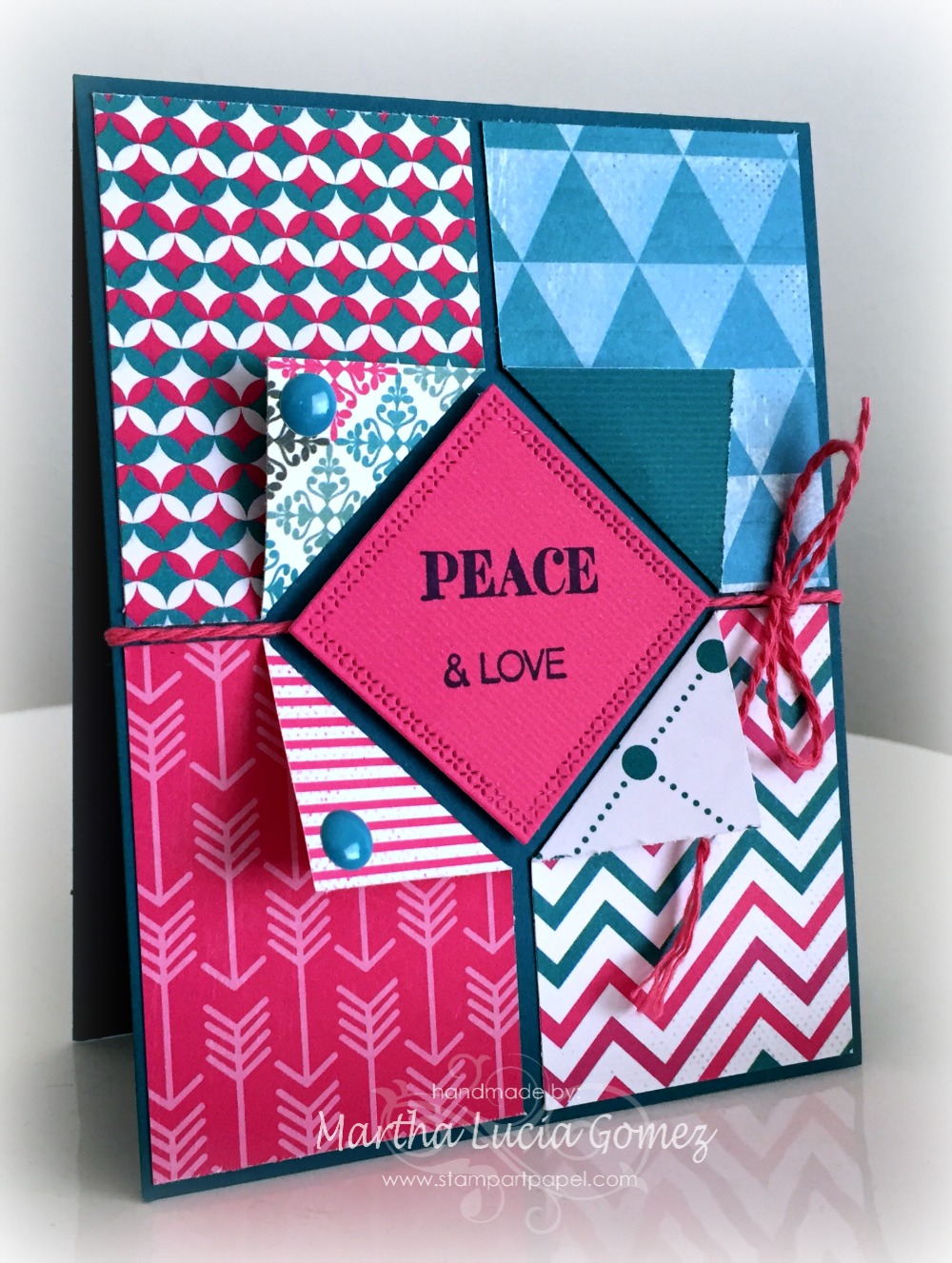 As you noticed I almost used the entire collection of designs on this card because I really liked them all and I couldn't decide which paper I wanted to use for my card, so I decided to use as many as possible. This is a fun design that uses folded decorated paper to reveal both sides. I used 4 different designs of Winter Bliss, the 100, 101, 102, 103, 104 that will be available in the Quick Quotes Store very soon.
Cut four pieces of 2"x2-5/8" of each design.
Fold corners at 1-1/4". Two pieces fold the left corner and 2 pieces fold the right corner.
Adhere the pieces to the folded card base. The size of the base is 4-1/4"x11" with score in 5-1/2". If you want you can use the Xyron label sticker maker to paste the pieces.
Wrap Melon Mambo solid baker's twine around of the card front and tie in a bow.
Stamp the sentiment over the pink side of a piece of Winter Bliss 102 using PowderPuff Navy Chalk Ink.
Cut this piece using the cross stitched square die cut from Gina Marie Designs and paste on the center of the design using dimensionals.
Decorate the corners of the rectangles using 8mm Turquoise Enamel Dots from Want2Scrap.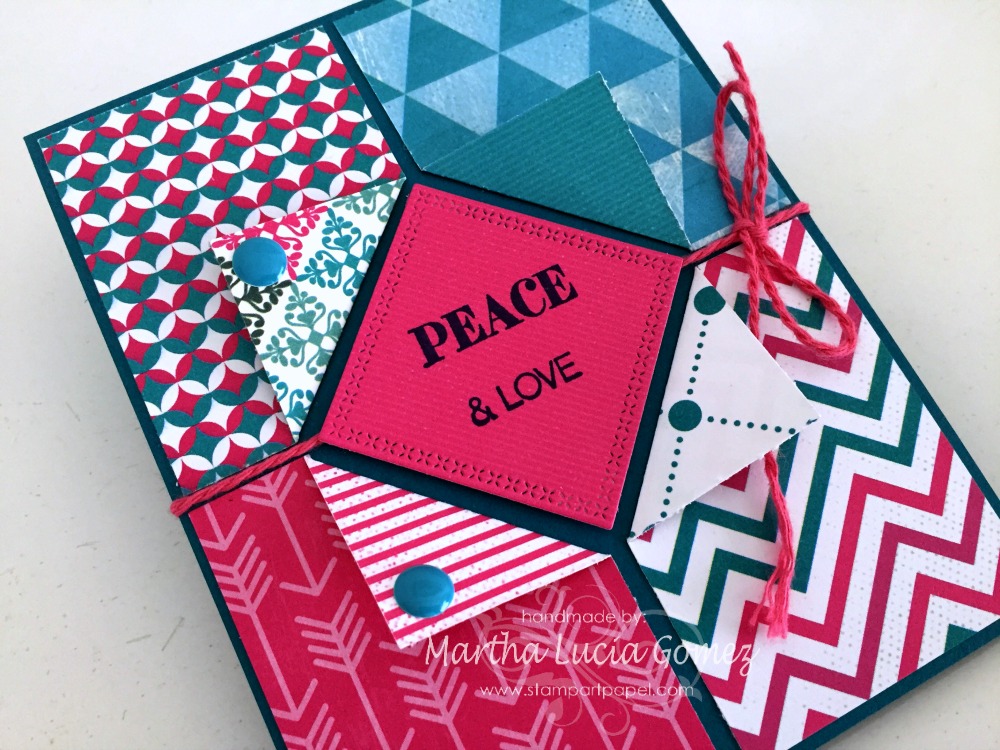 Easy...right?!
Quick Quotes Products Used:
Winter Bliss Papers: 100, 101, 102, 103, 104 coming soon!
PowderPuff Navy Chalk Ink
Want2Scrap Products Used:
Xyron Label Maker
Cross Stitched Square Die Cut
Melon Mambo Bakers Twine
Thank you for stopping by!
See you soon,
~
Martha Lucia
Be sure to leave a comment for your chance at a yummy prize!
*****
(*QQ Prize Disclaimer: prize contest open to US residents only.
If you live outside the US and want to play,
you would be responsible for any shipping costs for prizes won.)
Pin It Now!