Hello crafty friends, Martha Lucia here to share with you a Pop Up Photo Card that I made using the November Club Q.
You know that I love these kits because they come with everything included to create amazing layouts but our challenge as designers is to create something different as the sample with them and this is my proposal with one of these.
Take a look at my card: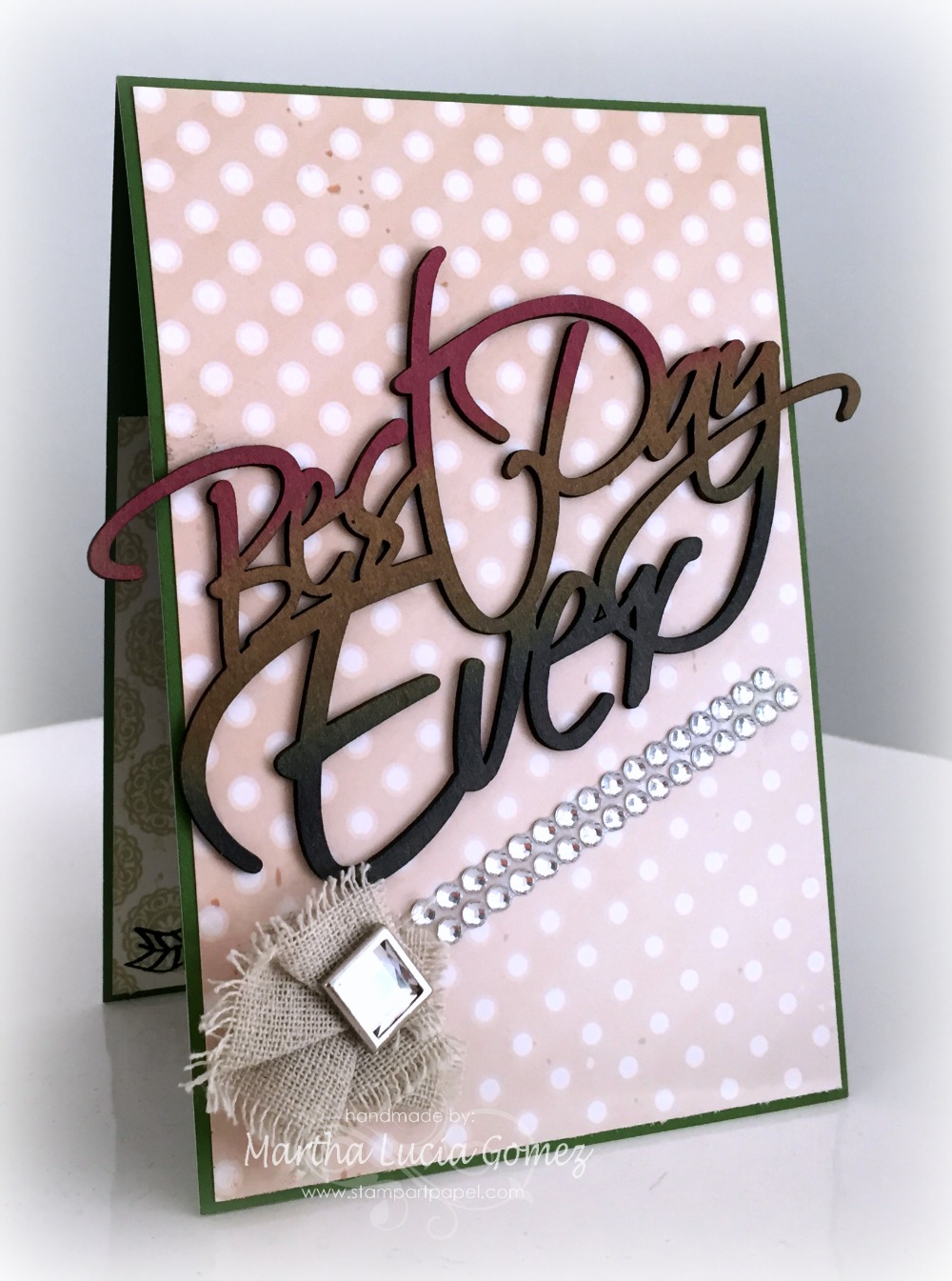 Creating this card was very fun. I used piece of card stock of 12"x4" with score in 6" for the base and I decorated the front of it using a piece of
Chiffon 100
that comes included in the november Club Q.
The size of the piece that I used is 3-7/8"x5-7/8". Then I created a flower with a piece of natural ribbon included in the kit and I secured it with a big square rhinestone. I pasted it over the decorated base and combined it with the double striped of adhesive rhinestones.
To finalize the decoration of the front of the card I used a chipboard piece from Want 2 Scrap that says "Best Day Ever". I inked this piece with three different colors of PowderPuff Chalk Inks: I used
Pixie Pink
,
Orange Slice
and
Navy
.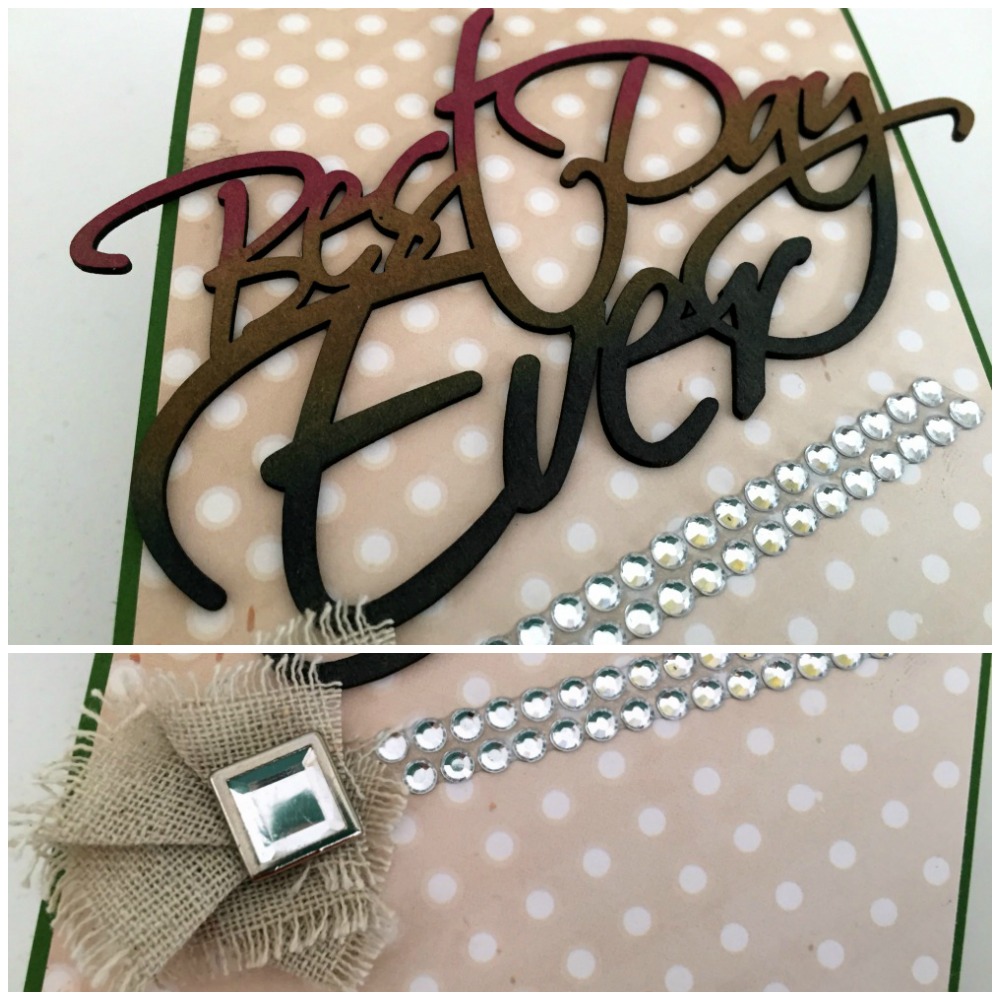 Another attractive part of this card is inside. It has a Pop Up design that I decided to use to exhibit some photos and messages.
To create this Pop Up I used two different pieces of card stock and I covered the four panels of the accordion with the green side of Chiffon 104 and the back of the card base with the stamped side.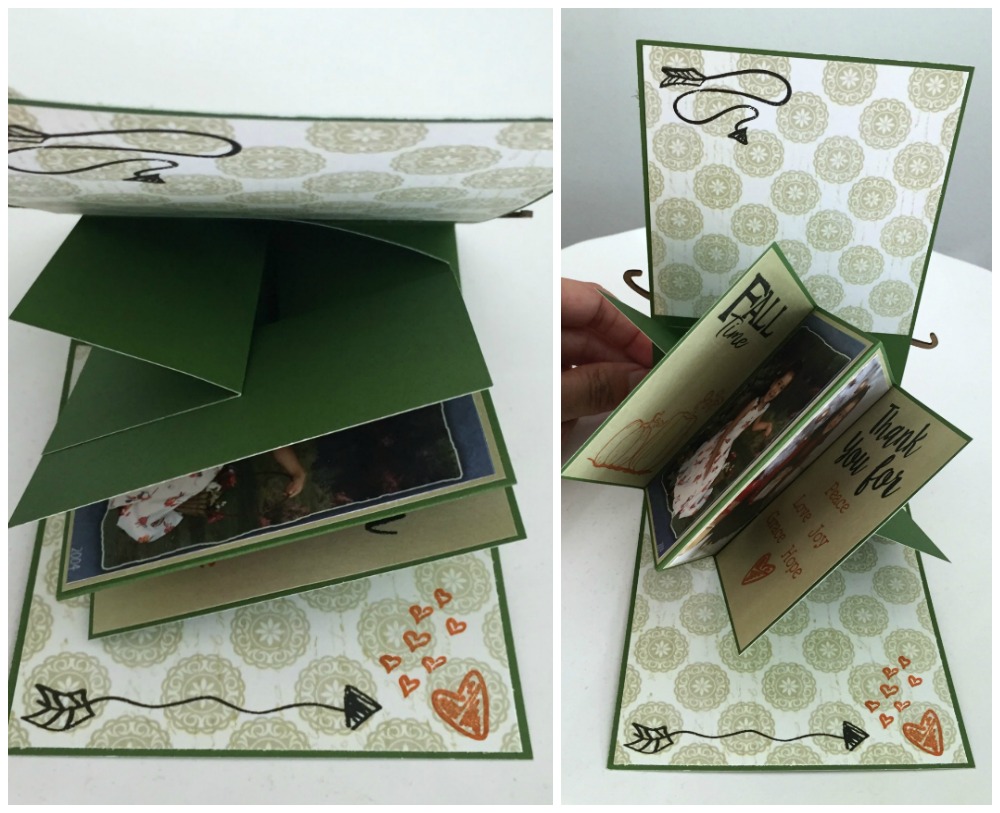 Then I pasted two different photos on the central panels and I stamped some images on the laterals using PowderPuff Chalk Ink Midnight Confession and Orange Slice using images from the stamp sets Give Thanks, Harvest Blessing and Fall Time Planner from Joy Clair.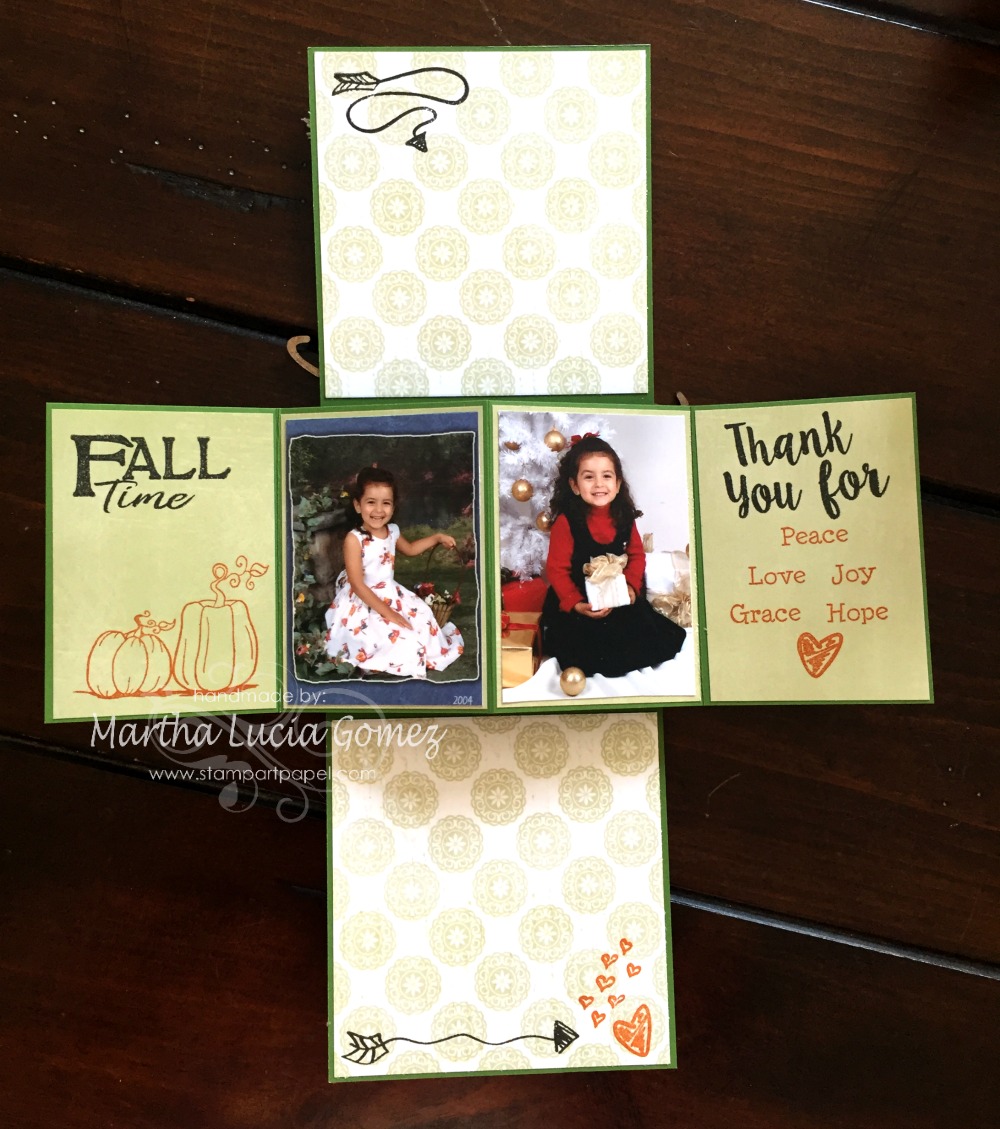 Quick Quotes Products:
Club Q November
PowderPuff Chalk Ink
Pixie Pink
,
Orange Slice
and
Navy
Other Products Used:
Chipboard Sentiment "Best Day Ever" - Want2Scrap
Stamp sets Give Thanks, Harvest Blessings and Fall Time Planner from Joy Clair
Thank you for stopping by. See you soon!
~
Martha Lucia
Pin It Now!