Hello dear friends, it's
Martha Lucia
hosting the blog today. I made this card using our Challenge theme as inspiration. In October, the theme is Music and I decided to create a Just a Note Card using our different collections of papers and some die cuts. Take a look at my card: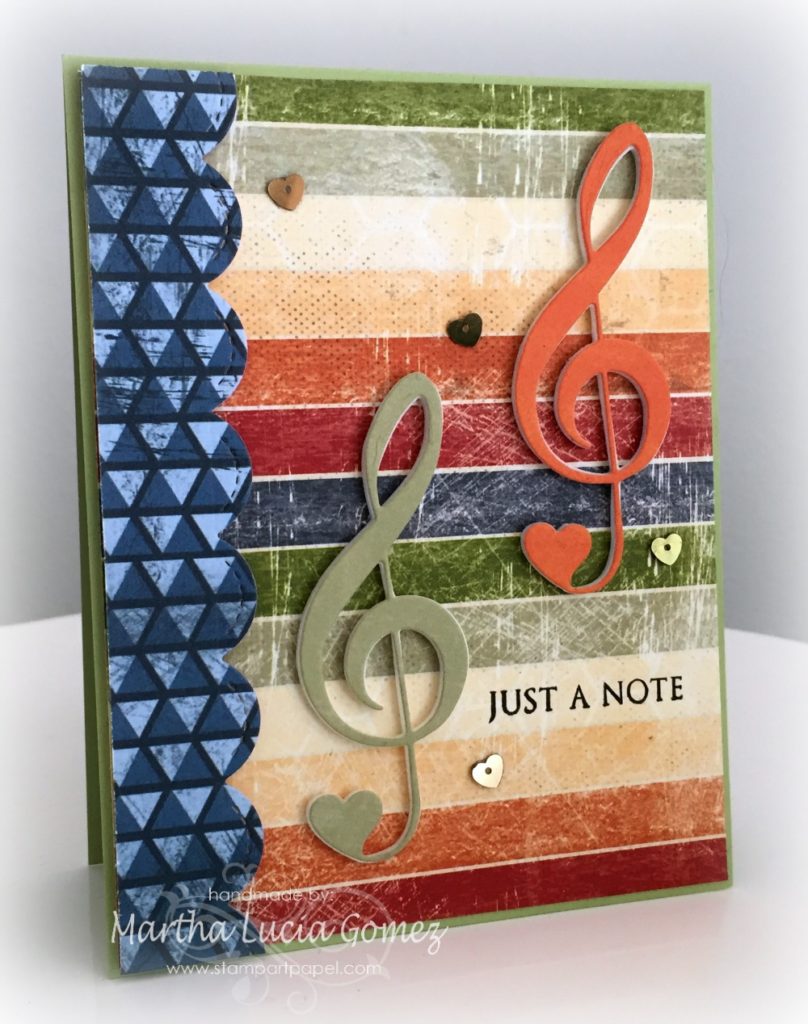 I created this card using the Urban Oasis 100 paper as the base of the card and Chiffon 104 and Whistlin Dixie 108 for the embellishments. Making this was very simple:
Cut the base of the card. The size is 4-1/4"x11"with score in 5-1/2".
Cut a decorated layer using the striped side of the Urban Oasis 100. The size is 4-1/8"x5-3/8".
Cut a 1" border using the blue side of the Urban Oasis 100 and create a decorated side using a border die cut on it.
Cut two music note die cuts using the Chiffon 104 and the Whistlin Dixie 108.
Cut two music notes in white fun foam and paste these behind of the die cuts created with decorated paper.
Paste the music notes over the decorated card base and add some heart sequins.
Stamp the sentiment Just a Note using Midnight Confessions PowderPuff Chalk Ink.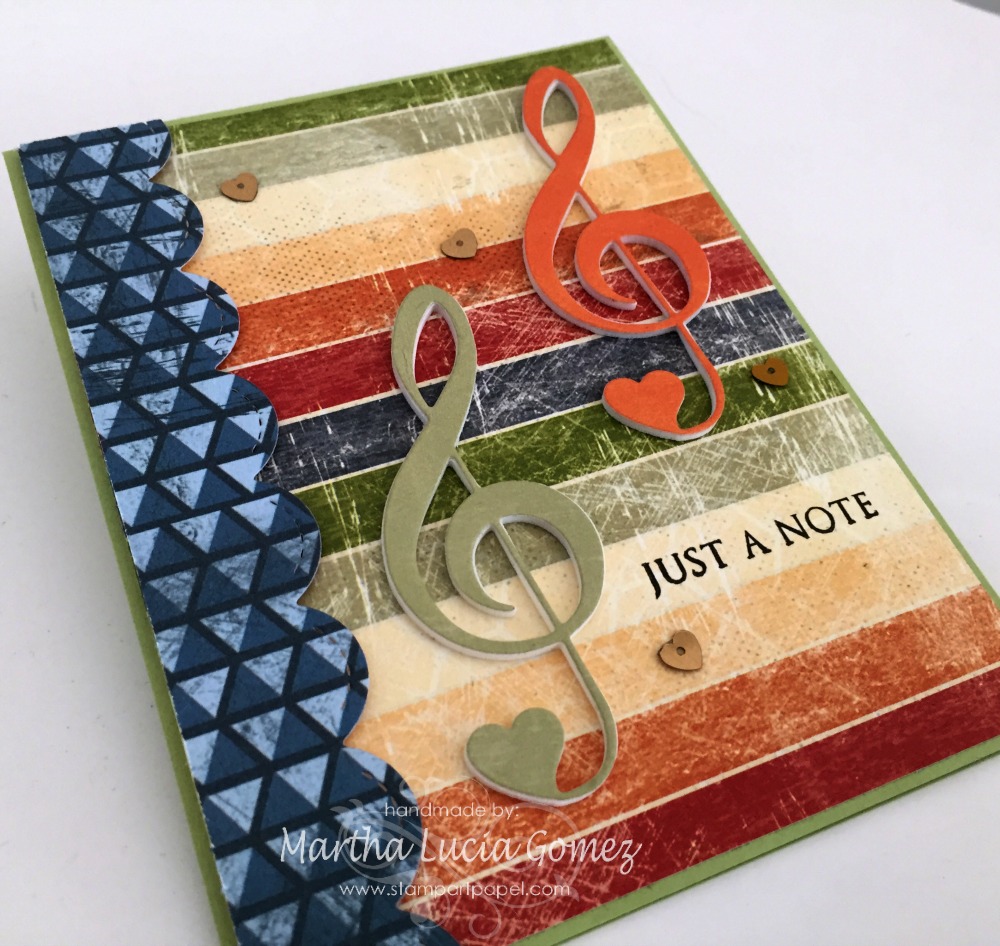 Quick Quotes Products Used:
Other Products Used:
Music Note Die Cut from Casual Fri-day
Just a note from Altenew.
Fun Foam White
Sequins
Liquid Glue, Snail Adhesive and Glue dots
Thanks for stopping by and I hope you find some time to create today!
~
Martha Lucia
Pin It Now!