Happy Friday, today is the first Friday of September, you know what that means, a brand
new
Challenge!
First, we have the gift certificate winner and our top projects to announce from Friday Challenge 66 - "Create Flowers!" There were some absolutely
stunning
entries. Thank you for playing along and sharing your inspiration with us! We just love to see what you create!
*****


Congratulations and Happy Shopping to our randomly selected


$25 Gift Certificate winner*:
*****
(They win a Top 3 Challenge Winner Badge to display on their blog.)
*****
Congratulations to the Winners!!!
Please email Rhonda (dot) quickquotes (at) gmail (dot) com
within 7 days for your prize or Top 3 Badge.
*****
The weather is changing and we have something special to you!!! Martha Lucia is here to present to you the theme for this month: we will be using stamps and embellishments!
Any kind of embellishments: ribbon, baker's twine, die cuts, rhinestones, lace, you get the idea!
Here is my inspiration...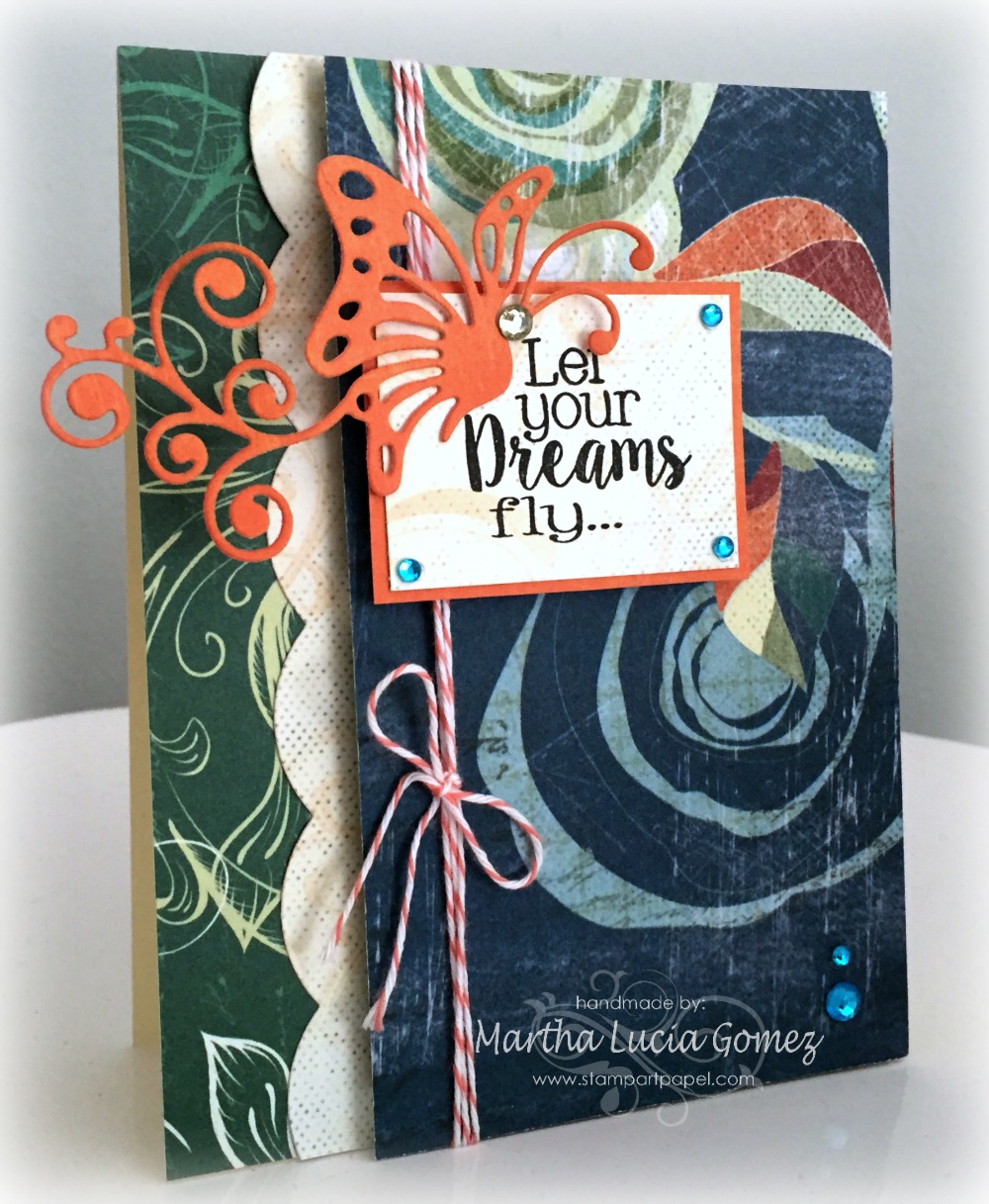 I used baker's twine, die cuts and rhinestones. Three different types of embellishments worked perfectly with our paper collections. Let me show how I created this card:
Cut the base of the card.
Cut a layer using the green side of Earth Wind Fire 106 (coming soon).
Cut a third layer using a big scallop die cut border using the beige side of Urban Oasis 103 (coming soon).
Cut a fourth layer using the dark blue side of Earth Wire Fire 107 (coming soon).
Paste the second and third layer over the card base.
Tie a few loops of baker's twine around of the fourth layer and and create a bow with the ends.
Stamp a sentiment over a piece of the Urban Oasis 103 using Midnight Confessions PowderPuff Chalk Ink and layer this piece over a piece of Whistlin Dixie 108
Cut a Curly Butterfly using a piece of Whistlin Dixie 108 and paste over the sentiment using glue dots.
Finalize the decoration by adding some blue rhinestones.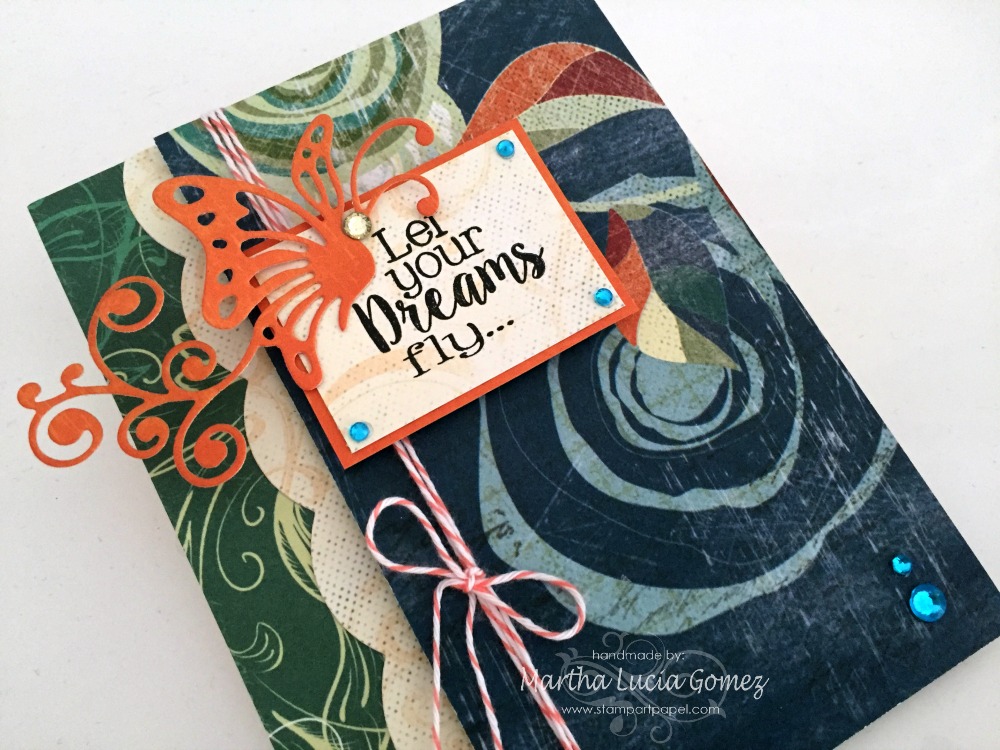 Quick Quotes Ingredients:
Midnight Confessions PowderPuff Chalk Ink
Whistlin' Dixie 108
I hope I have inspired you to make something fun today. See you soon! Thanks for stopping by!
Martha Lucia
This month's challenge theme is "Feature Embellishments".
Create a layout, card, tag or off the page project using embellishments as your feature of your design - be creative!
You can create any kind of project, just follow the challenge criteria above.

Of course we would LOVE to see Quick Quotes products used on your project, but it's not a requirement to play.

You may use any products to participate in the challenge.

No back posting allowed, projects must be newly created for this challenge.

One (1) entry per person, per challenge please.
We can't wait to see what you create this month!
Challenge begins today and is open until 11:55 pm PST on 9/25.
The 'Top 3,' as chosen by our Design Team, will have bragging rights
with a 'Top 3 Fave' button to display on their own blogs.
Everyone who participates will be entered to win the prize for this challenge.
Use the InLinkz button at the bottom of this post to link up your project!
Don't have a blog? You can also link to a photo in a gallery like Photobucket or

scrapbook.com

.

InLinkz will ask you for the direct link to your project, not just your blog address.

Click on your projects specific url and copy/paste it to link up.
(*QQ Prize Disclaimer: Prize contest open to US residents only.
If you live outside the US and want to play, you are responsible for any shipping costs for prizes won.
The $25 gift certificate excludes shipping costs.)
Pin It Now!