Hello dear friends, it's
Martha Lucia
hosting the blog today. I made this card using a mix of papers from different collections and one of my favorite stamp sets for the fall season.
Of course I used my PowderPuff Chalk Ink to stamp my images because I love how it looks on my papers. Take a look at my card: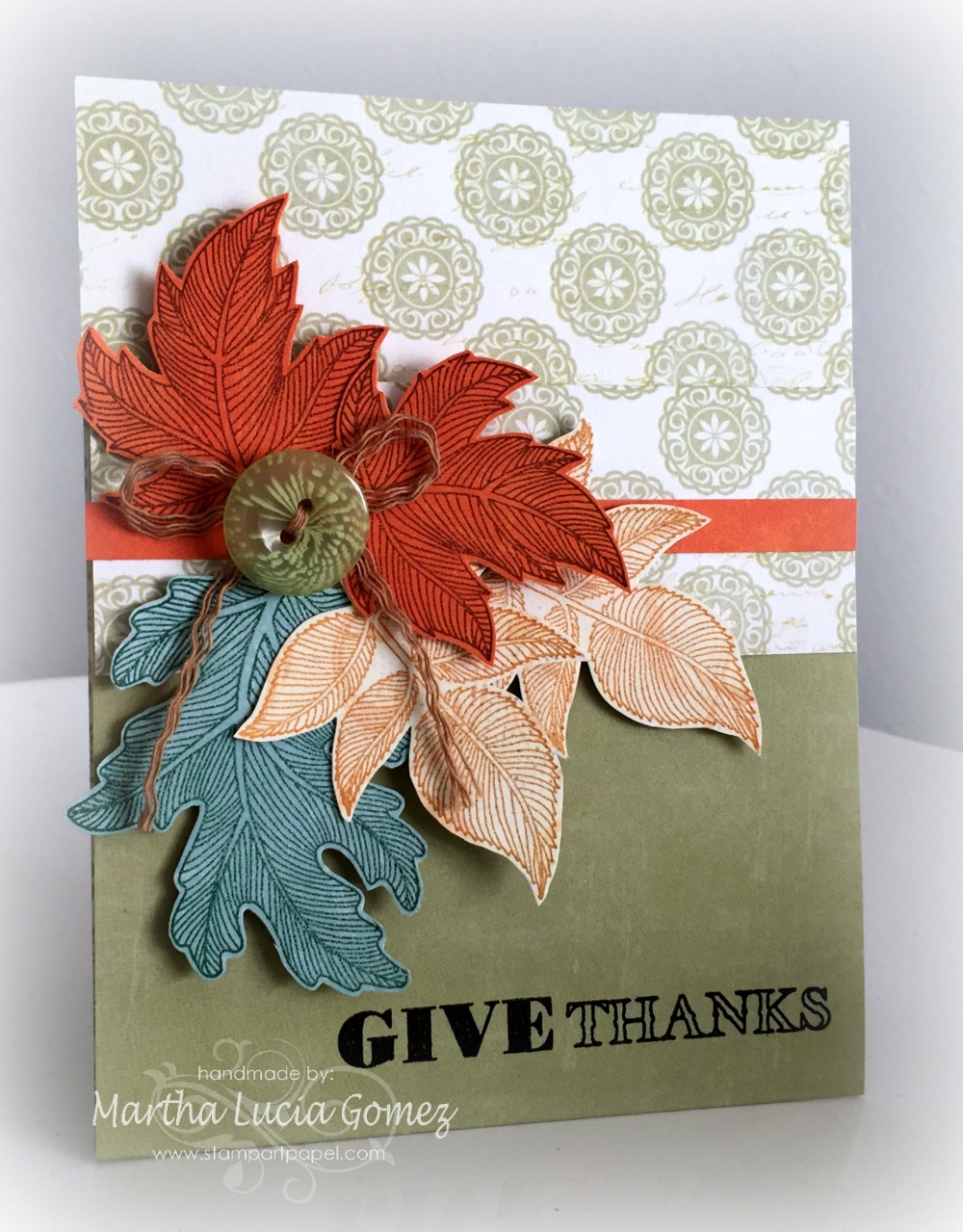 I created this card with a pocket style thinking that it could also be an envelope. I can put a note or gift card inside. Making this was very simple:
Cut the base of the card. The size is 4-1/4"x11" and I used the Chiffon 104 to create this.
Make a score line in 5-1/2" and then in 1-1/2" to create the pocket.
Fold the last score in the opposite side and paste over the green side.
Decorate the border with a tiny line of Whistlin Dixie 108.
Stamp the different leaves of the stamp set over different pieces of Whistlin Dixie 108, Chiffon 101 and Urban Oasis 103. I used Powder Chalk Ink Mahogany, Evergreen and Rusty Nail respectively.
Fussy cut the leaves with the scissors and paste over the border.
Decorate the union of the leaves with a button.
Stamp the sentiment using Midnight Confessions PowderPuff Chalk Ink.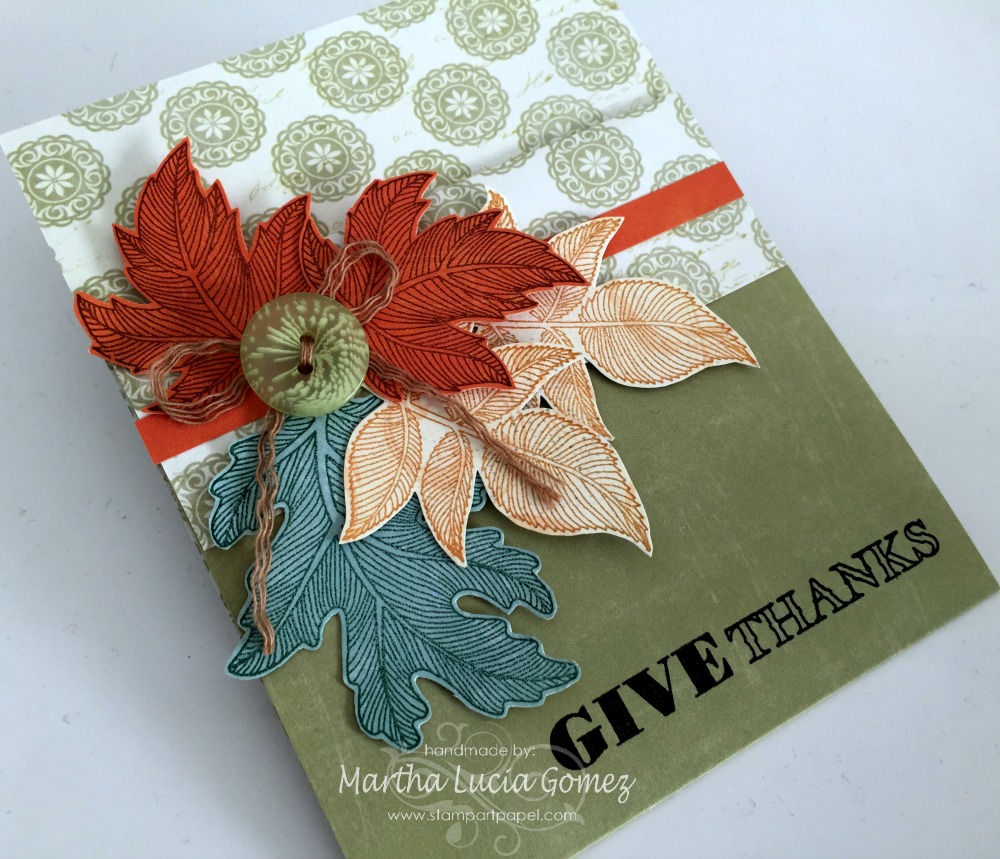 Quick Quotes Products Used:
PowderPuff Chalk Ink Rusty Nail
PowderPuff Chalk Ink Midnight Confessions
Other Products Used:
Stamp Set Autumn Splendor by Stampin Up and Autumn by Hero Arts
Button and thread.
Snail Adhesive and Glue dots
Thanks for stopping by and I hope you find some time to create today!
Martha Lucia
Pin It Now!