Hello everyone, Martha Lucia here to share with you a hugs and butterfly peek a boo card that I made using papers from three different collections Chiffon, 49 Shades of Grey and Whistlin Dixie. Oh my word, I really love this color combination! Take a look at my card: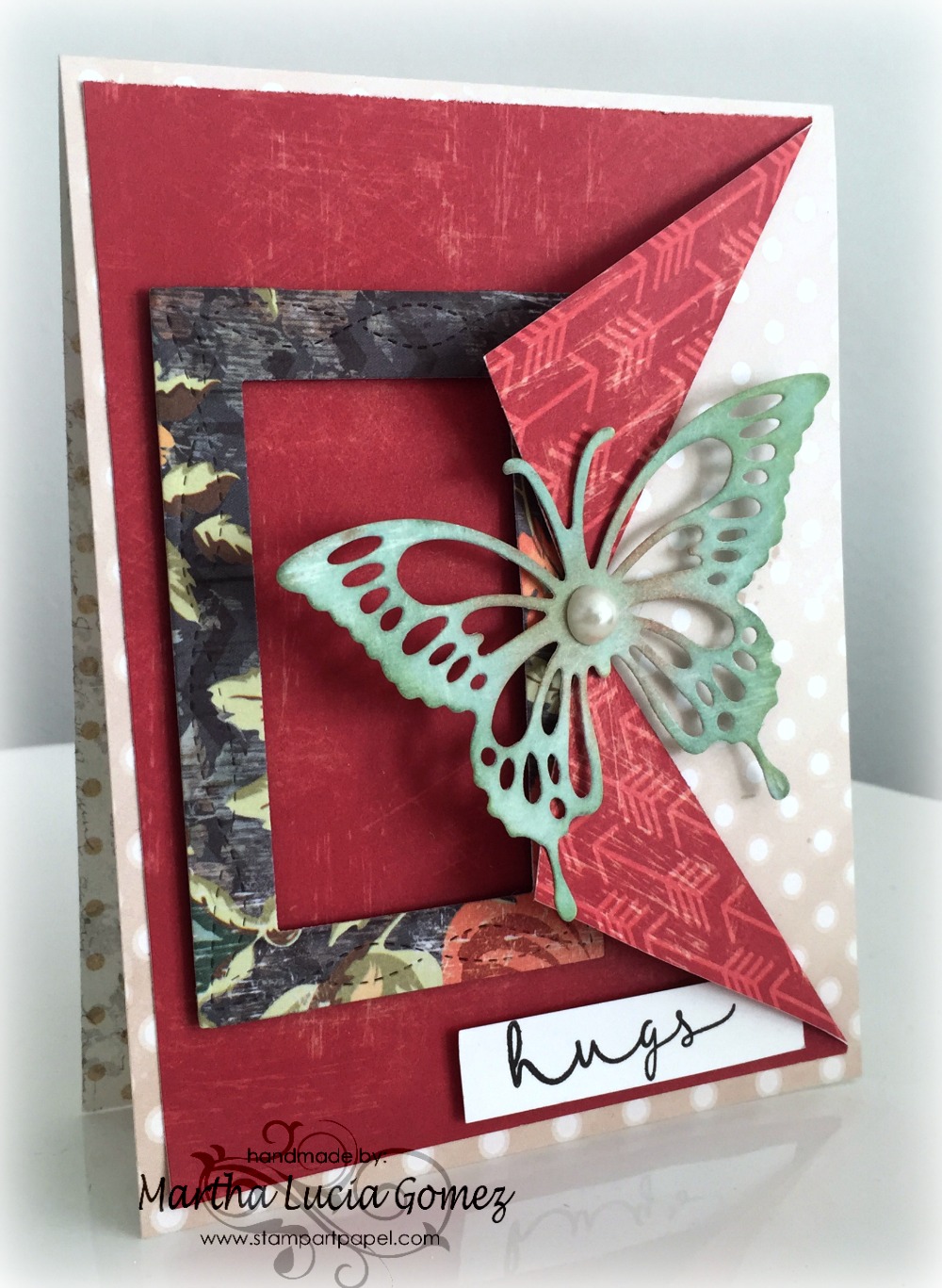 Creating Peek a boo cards is very easy, let me tell you how you can make this:
Cut the base of your card using Chiffon 100. The size is 4-1/4"x11" with score in 5-1/2".
Cut the second layer using Whistlin Dixie 104. The size is 4"x5-1/4", with a 1-1/2″ slit halfway down the long edge.
Paste over the card base using a snail runner.
Using a piece of Whistlin Dixie 109 cut a butterfly with a die cut and big shot.
Ink the butterfly using PowderPuff Chalk Ink Sunset, PowderPuff Chalk Ink Seafoam and PowderPuff Chalk Ink Buttercup.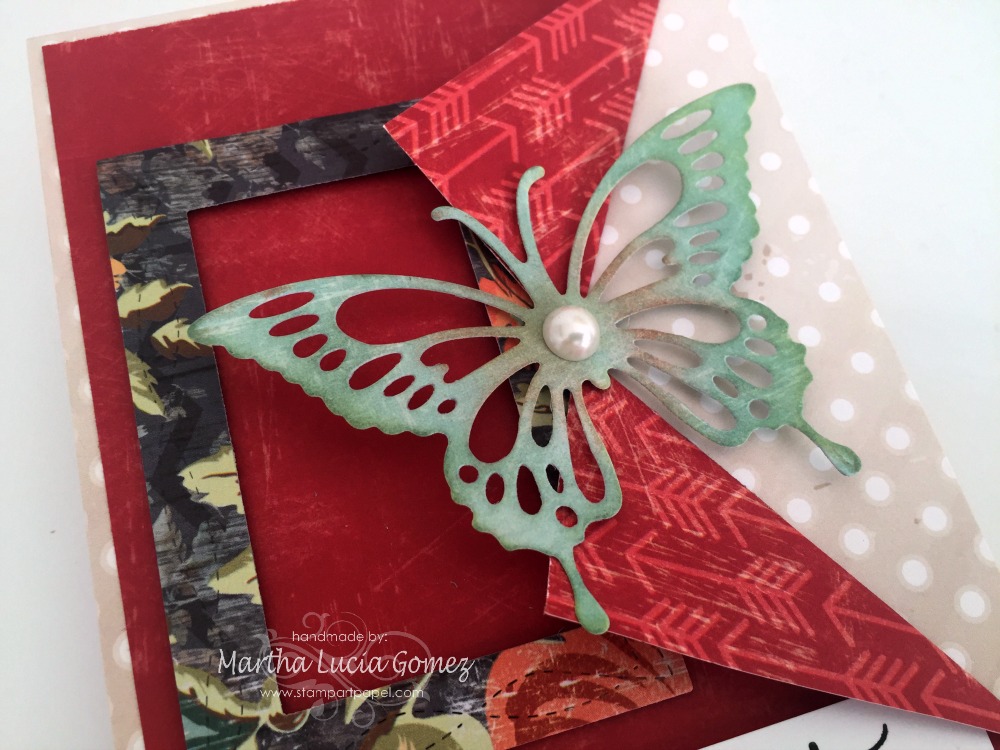 Cut a medium decorated frame using a piece of 49 Shades of Grey 100.
Paste the frame over the card and under the peek a boo laps using zapdots or dimensionals.
Secure the peek a boo laps pasting the butterfly with a zapdots or dimensionals.
Decorate the center of the butterfly with a big pearl.
Stamp the message using PowderPuff Chalk Ink Midnight Confessions.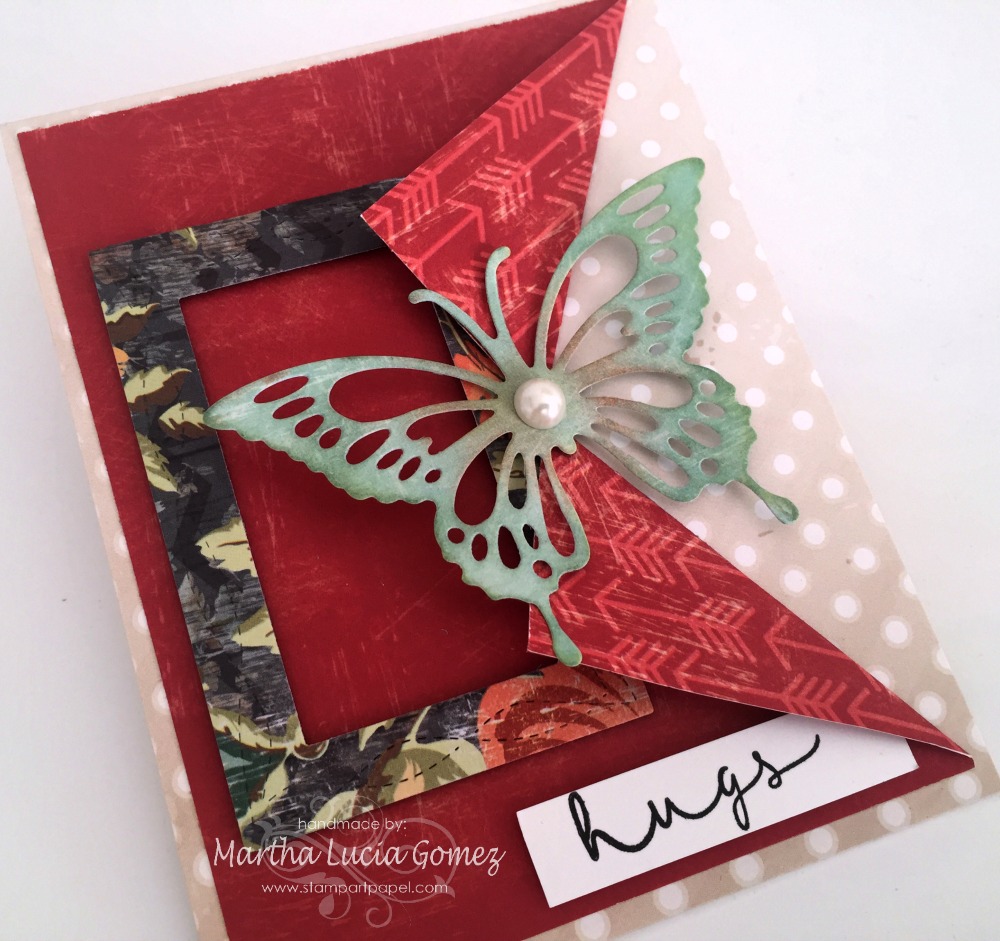 Quick Quotes Products Used:
Other Products Used:
Big Shot
Butterfly Die Cut and Decorated Frame by Gina Marie
Hugs and Smiles Stamp Set by Joy Clair Stamps.
Thank you for stopping by!
Martha Lucia
Pin It Now!