Hello dear friends,
Martha Lucia
here to share with you my interpretation of the this month's sketch challenge. You know I love to create cards, so I turned this challenge into one. It was very easy, take a look at my card: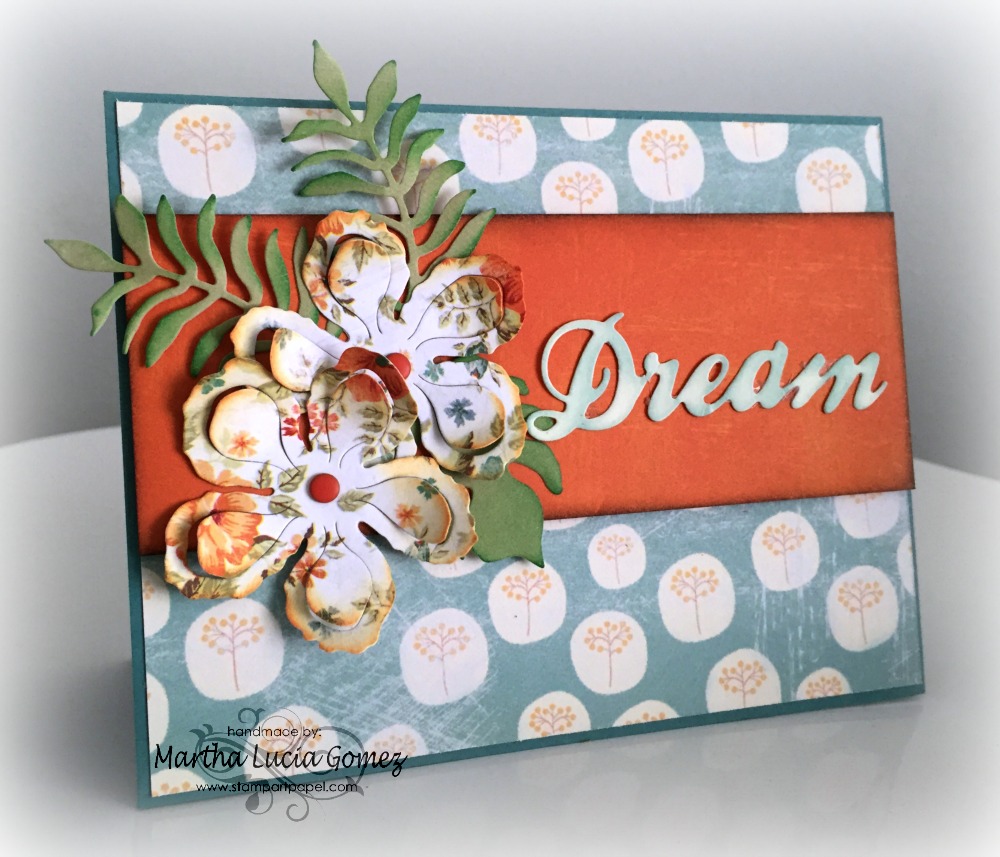 Now take a look at the sketch:
To create this I used some papers of the Chiffon Collection mixed with Whistlin' Dixie and Farmhouse.
First I cut the base using a piece of card stock of 5-1/2"x8-1/2" with score in 4-1/4".
Then I cut a second layer using the stamped side of Chiffon 101. I pasted this layer directly over the card base.
I cut a third layer on the Orange side of Whistlin' Dixie 108 and sponge all the borders of this using Milk Chocolate PowderPuff Chalk Ink. I paste this over the card using zapdots or dimensionals.
I cut some flowers using a Builder Blossom die cuts and Farmhouse 102 paper and inked the borders of these using Orange Slice PowderPuff Chalk Ink. Also, I cut some leaves from the same collection of die cuts using the green side of Chiffon 104 and I inked the borders of leaves with Green Leaf PowderPuff Chalk Ink. I pasted all of these on the left side to create the composition that the sketch required.
For the title, I die cut the word Dream and sponged it with Seabrook PowderPuff Chalk Ink and later pasted it over the left side of the third layer of the card.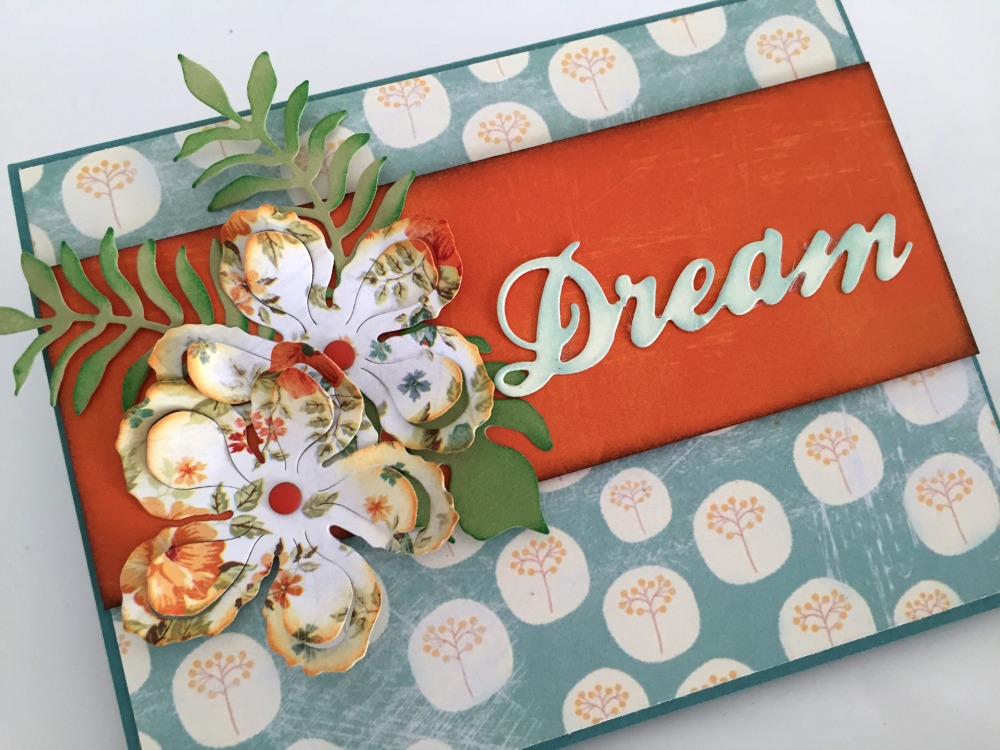 Quick and easy! It is not too late to participate in our challenge!
HERE
you will find all the details and you are free to use the sketch on your way. This is only inspiration that you can create with amazing details, inks and papers!
Quick Quotes Products Used:
Other Products Used:
Big Shot
Builder Blossom Collection by Stampin Up
Dream Word Die Cut by Pee-a-boo Designs
Zapdots or dimensionals, Snail Adhesive
Thank you for visiting us today and come back soon for more inspiration! See you soon!
Martha Lucia
Pin It Now!