Hello dear friends, Martha Lucia here to share with you a butterfly card inspired in our papers and color of inks. I made this using the Chiffon collection and Whistlin' Dixie Collection. I made a tag as focal point to take advantage of our theme challenge!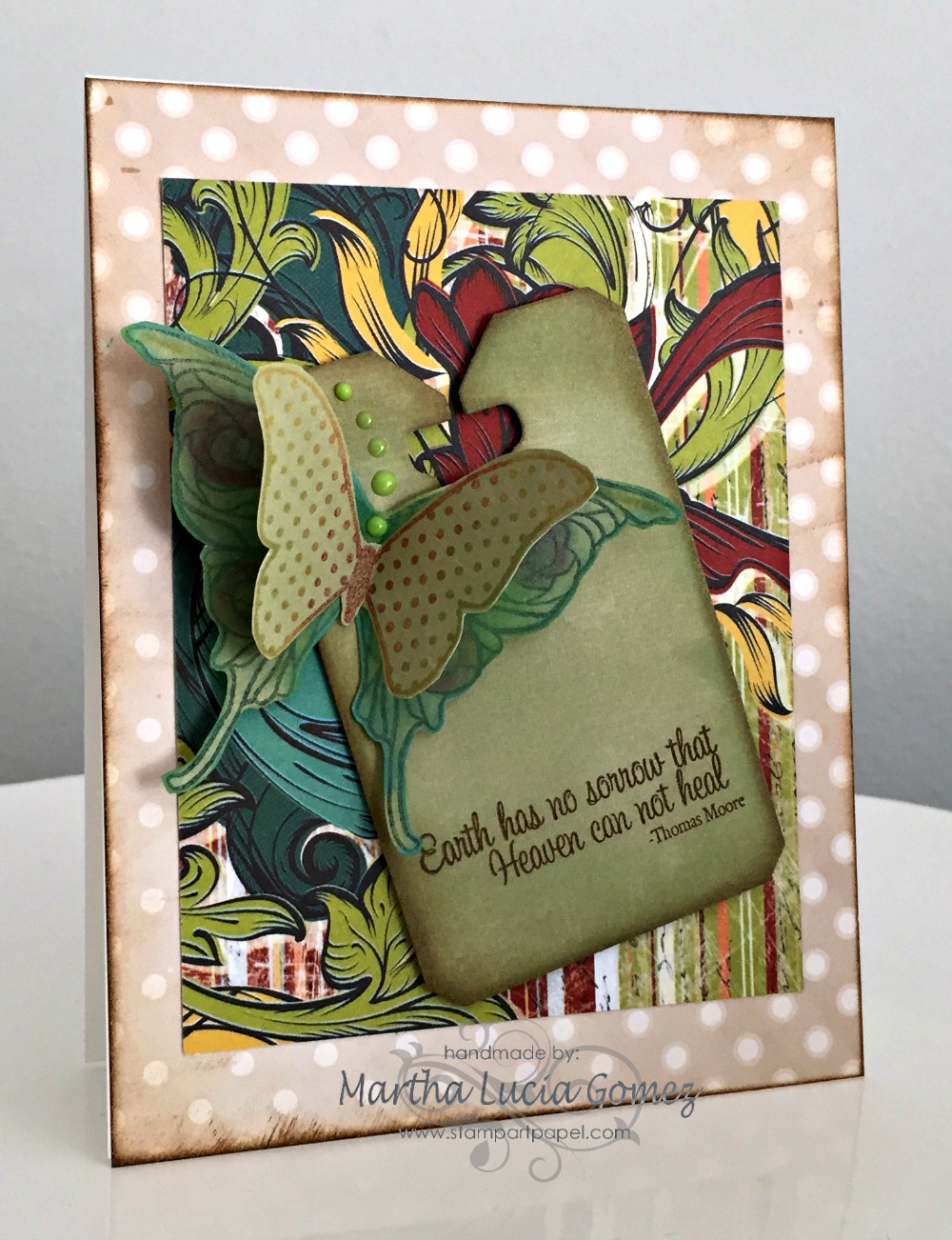 Creating this card was very simple:
Cut the base of the card using Whisper White card stock. The size is 4-1/4"x11" with score in 5-1/2".
Cover the front on the base using a piece of Chiffon 100. The size is 4-1/4"x5-1/2".
Make a third layer using the Whistlin Dixie 103. This is my favorite paper of this collection. Rich colors and amazing design! The size of this layer is 3-1/2"x4-1/2"
Cut a tag using the green side of Chiffon 104 and ink the borders of this
Using the same paper, the Chiffon 104, stamp on it two different butterflies from the Healing Wings Stamp Set by Skipping Stones Designs. For the big butterfly I used Green Leaf PowderPuff Chalk Ink and I colored the inside parts of the butterfly with a blender pen and Desert Sun, Aqua and Pixie Pink PowderPuff Chalk Ink. For the small butterfly, I used Milk Chocolate and Desert Sun Powder Chalk Ink.
The sentiment on tag was stamped using Mahogany PowderPuff Chalk Ink.
To finalize the decoration I added some dots using Apple Green Crystal Drops.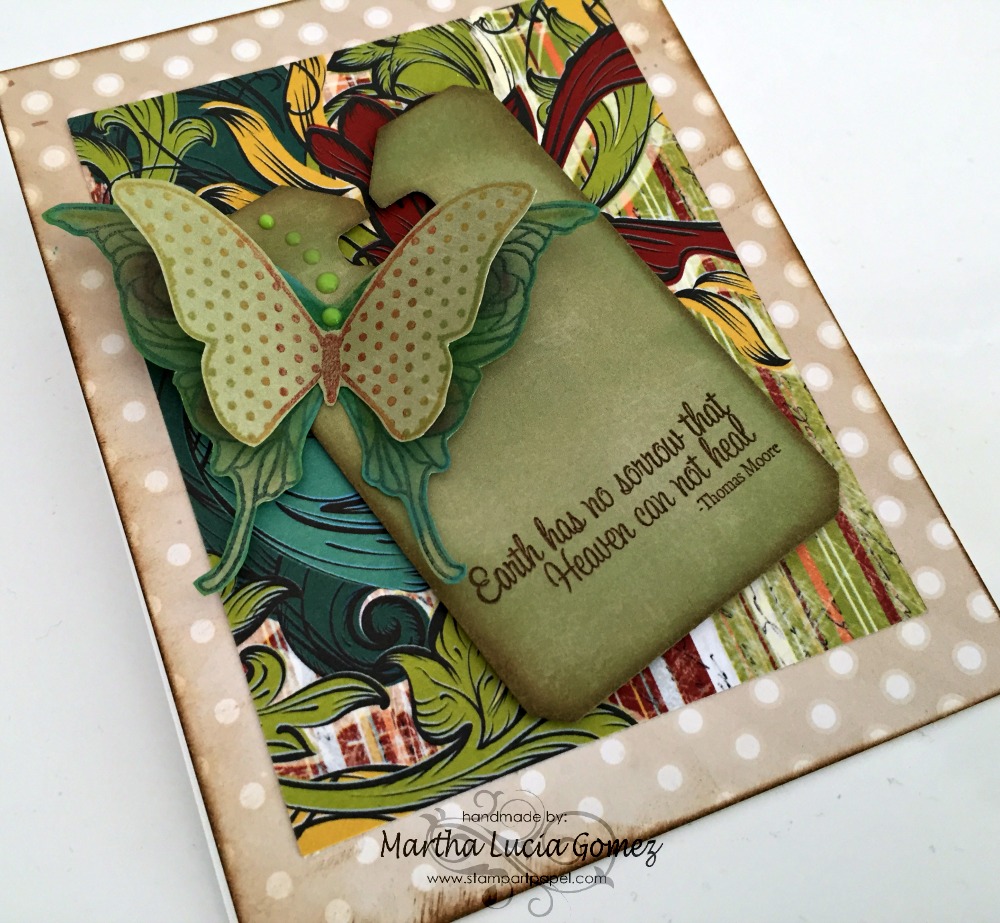 What do you think?
Quick Quotes Supplies:
Other Products Used:
Healing Wings Stamp Set by Skipping Stones Designs
Whisper White Card Stock
Blender Pens
Apple Green Crystal Drops
Thanks so much for stopping on over today!
Martha Lucia
Pin It Now!