Happy New Year dear friends!!! Martha here today to host the blog for you.
I hope this year brings you a lot of happiness, health, fun and, of course, creativity. Today I want to celebrate a birthday day with you, because a birthday also celebrates a new year! Welcome to 2016!!!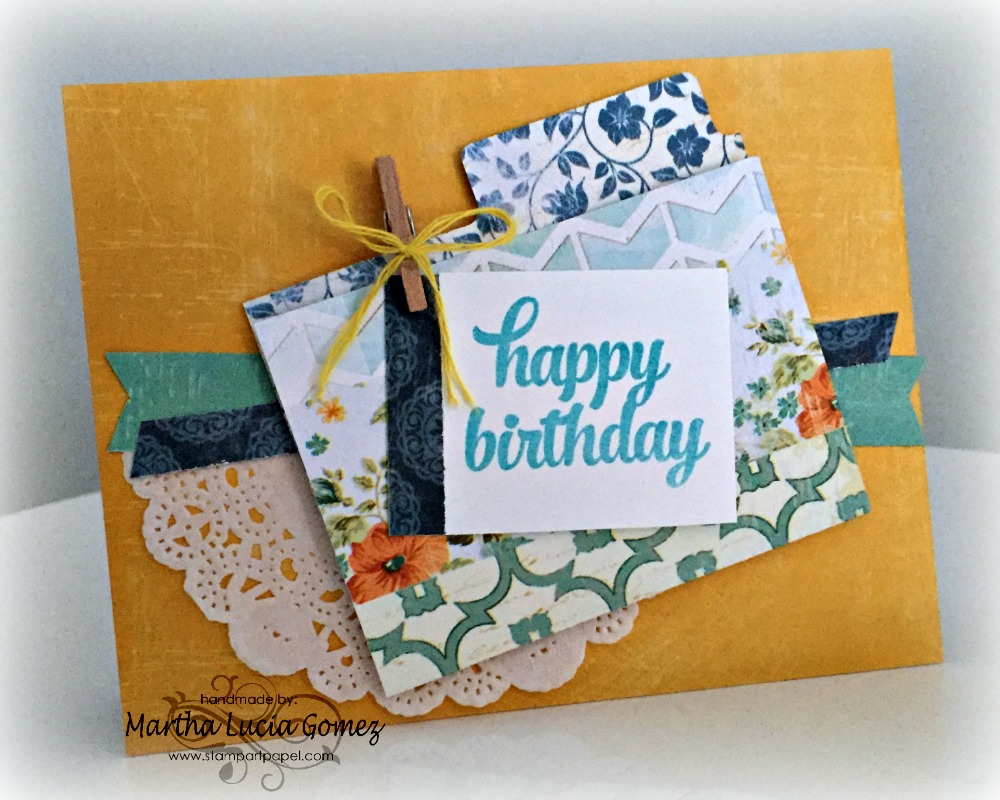 The latest collections are definitely my favorites and in this opportunity I decided to use the Whistlin' Dixie and Farmhouse to create my card.
The size of my card is 4-1/4" x 5-1/2" when it's closed. So I used a pieced of
Whistlin' Dixie 107
of 8-1/2"x 5-1/2" for the base. Then I cut one piece of the
Farmhouse 106
to create a mini file folder to decorate the front of the card. I made the tab style using the File Tabs Edgelits from Stampin Up.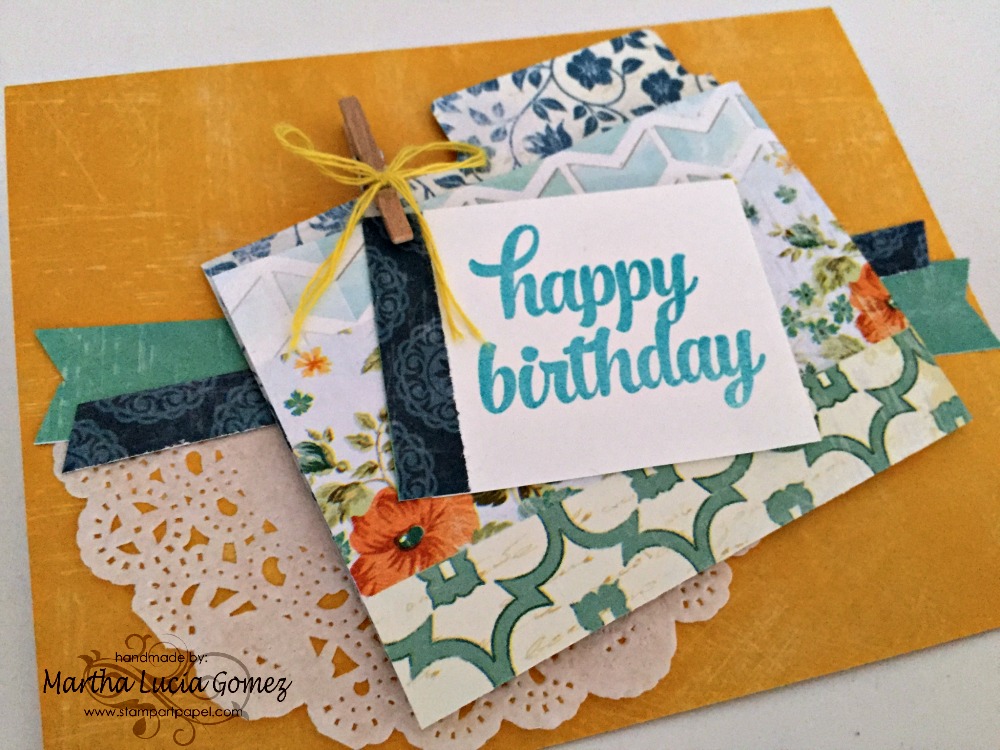 I stamped a sentiment in a little piece of Whisper White card stock using Blue Lagoon Powder Puff Chalk Ink
I decorated the left side of this piece using a strip of Farmhouse 105.
I attached the sentiment with a mini clothespin clip decorated with a cute yellow bow made with linen thread.
Before pasting the file folder on front of the card I decorated the base with two strips of paper.
One from the Farmhouse 105 and other from the Anchors Aweigh 106 in combination with a half doily paper.
Quick Quotes Products Used:
Other Products:
Big Shot

File Tabs Edgelits from Stampin Up

Mini Clothespin Clip

Yellow Linen Thread

Doily Paper

Dimensionals and Snail Adhesive
I hope I have inspired you to make something fun today and to start the new year happy and with plenty of creativity. See you soon!
Thanks for stopping by!
Martha Lucia
Pin It Now!