Hello dear friends, Martha Lucia here to share with you a Gift Certificate Card Holder using the new collection papers.
It is now more common use gift certificates or gift cards than presents and I think it's a good idea to dress these modern gifts because you have the opportunity to demonstrate how important that person is to you. In today's project I am using one complete sheet of
Farmhouse 100 paper
and I chose the flowers for the outside of my project.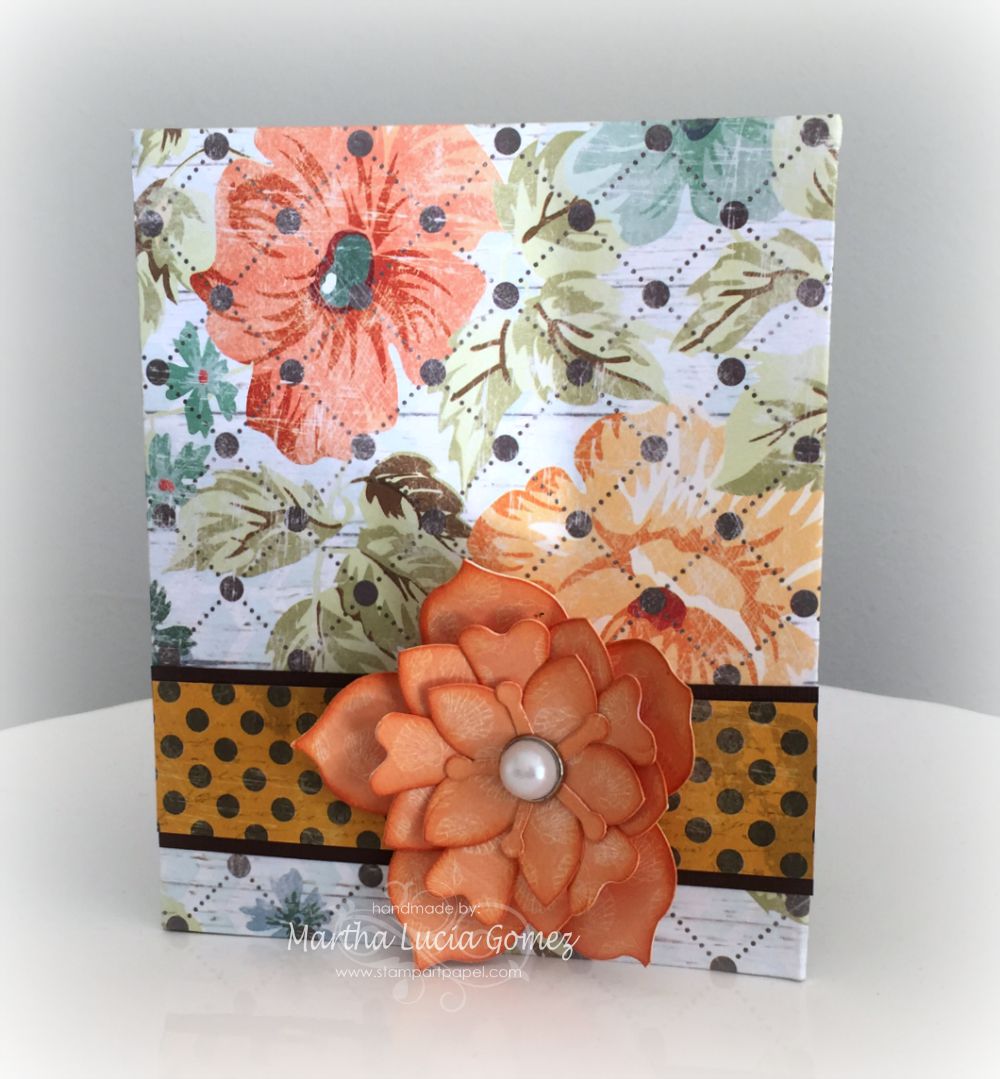 Instructions:
Take a 12x12 page
Make score lines in 3" and 9"and fold the marked lines.
Turn your paper 90 degrees and make score line in 6". Fold and mark your lines using the bone folder.
Take the center point and bring it back to the outside line on both sides. With this step you will have four corners shown in the photo.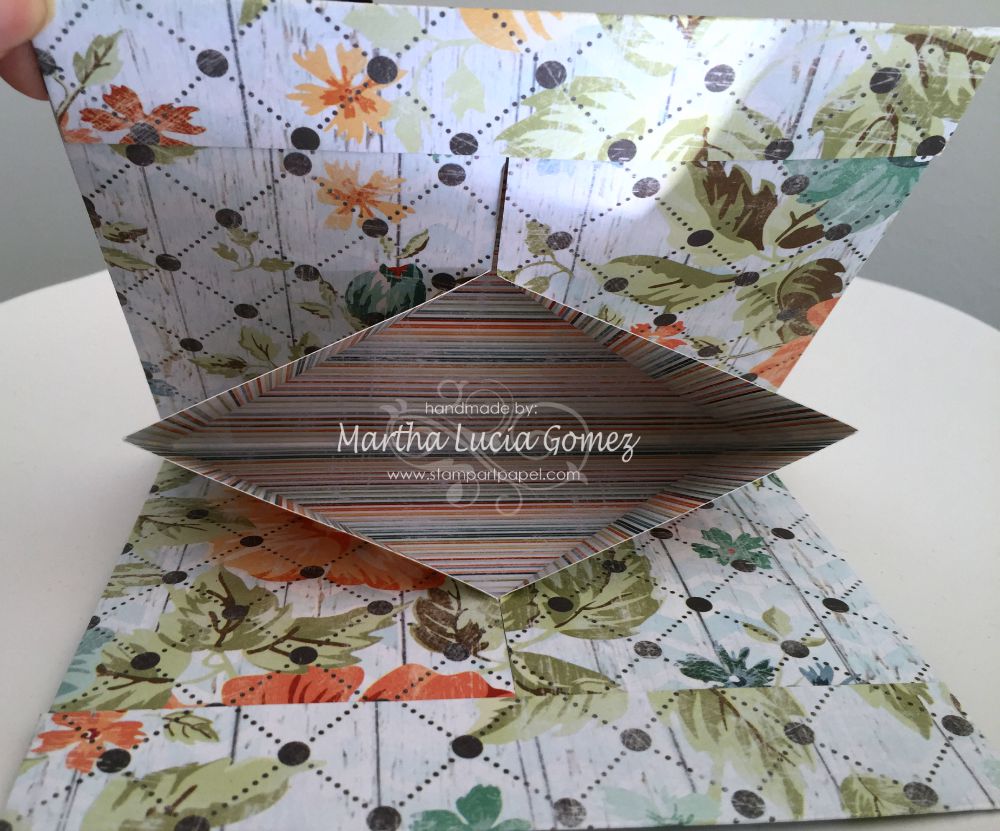 Close the card and mark again all the folding lines using the bone folder.
Cut the outside center lines in triangles, score and mark 1" from the outside borders in both sides.
Add adhesive inside and outside of the border created in the previous step and paste. Mark all the lines and reinforce with the bone folder.
Decorate the outside face.
The size of the inside card card is a regular card: 5-1/2"x4-1/4"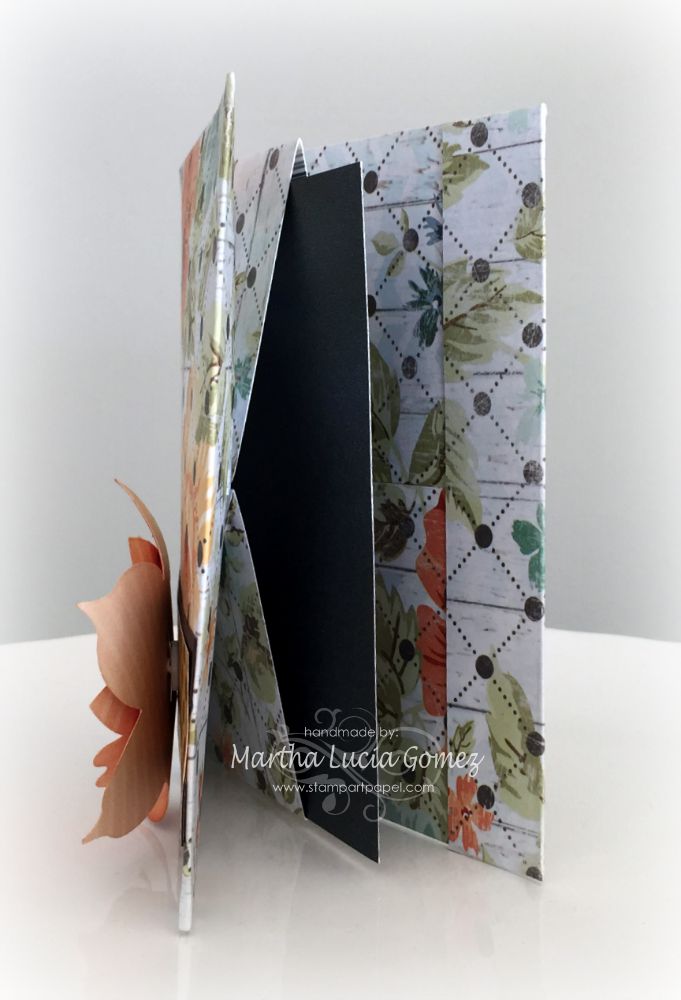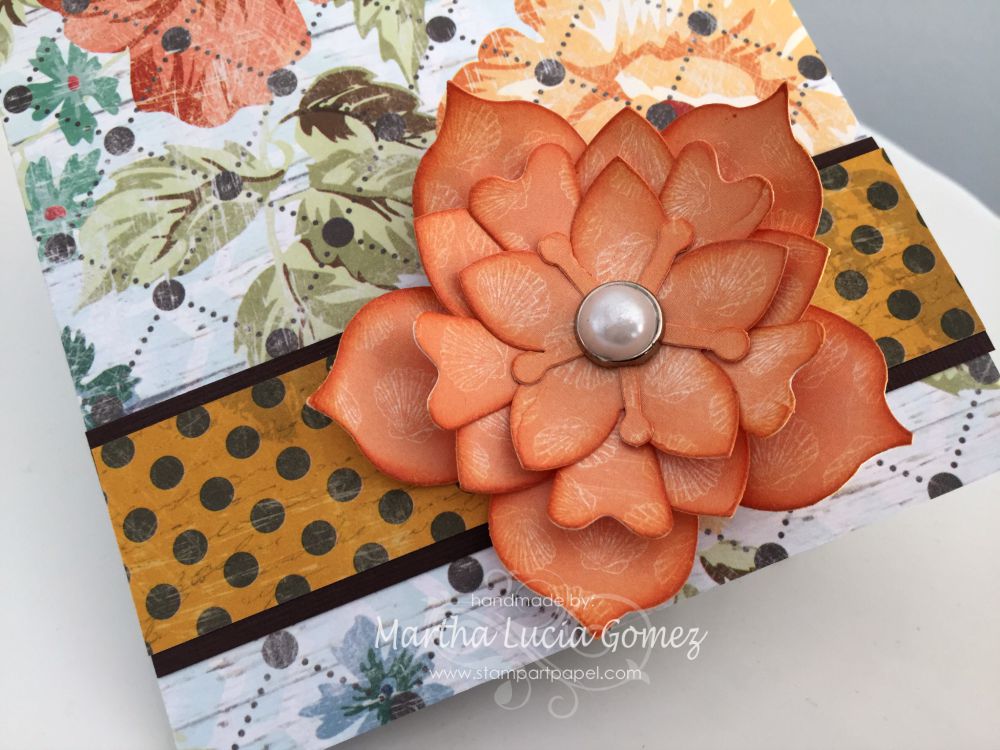 Quick Quotes Products Used:
Other Products:
Simply Scored Scoring Tool by Stampin Up
Big Shot by Stampin Up
Flower Frenzy Bigz L by Stampin Up
Bone folder by Stampin Up
Tear and Tape Adhesive
Dimensionals
I hope you enjoyed today's post and visit our
store
. The new paper collections are now available in our store and you will love these. If you want to see more applications of these papers and PowderPuff Chalk Inks I would love to have you visit my blog Stampartpapel
here
.

Thank you for stopping by today and have a great week!!!
Pin It Now!