Hello everyone,
Martha Lucia
here to show you how you can use the PowderPuff Chalk Inks with different materials. In today's project I used it over canvas and wood. And let me tell you, the tones and quality of this ink is really fantastic. You don't need to make an extra effort to obtain a great result because this Chalk Inks work perfectly with these materials.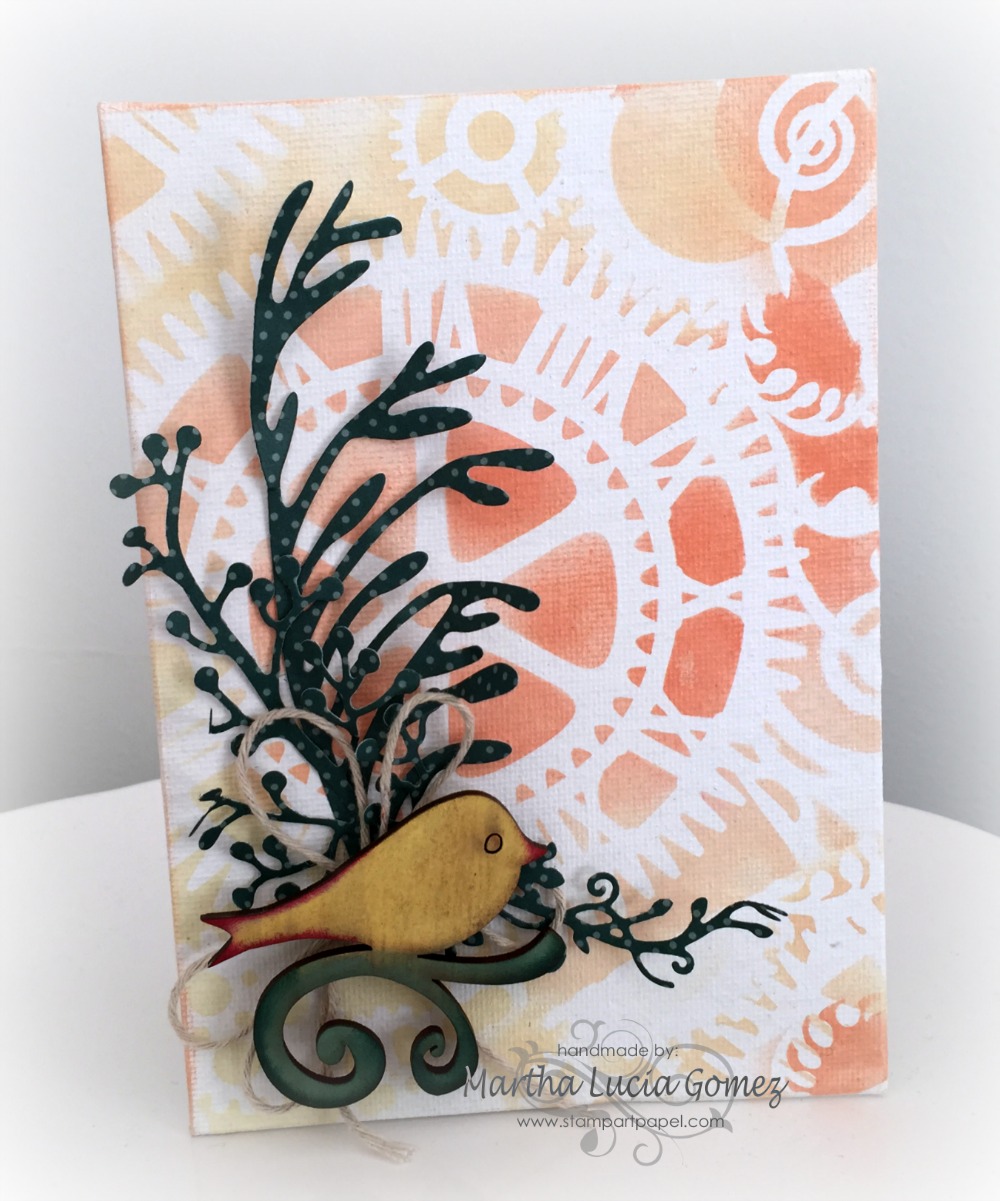 I am using a canvas panel for this project and to create the background I decided to use a stencil. I selected the PowderPuff Chalk In in three different colors. They are
Antique Linen
,
Latte
and
Sunset
. I applied these directly over the canvas using a Stencil Brush. With this brush I can control the intensity of the color. However, you can also apply the ink directly over the stencil.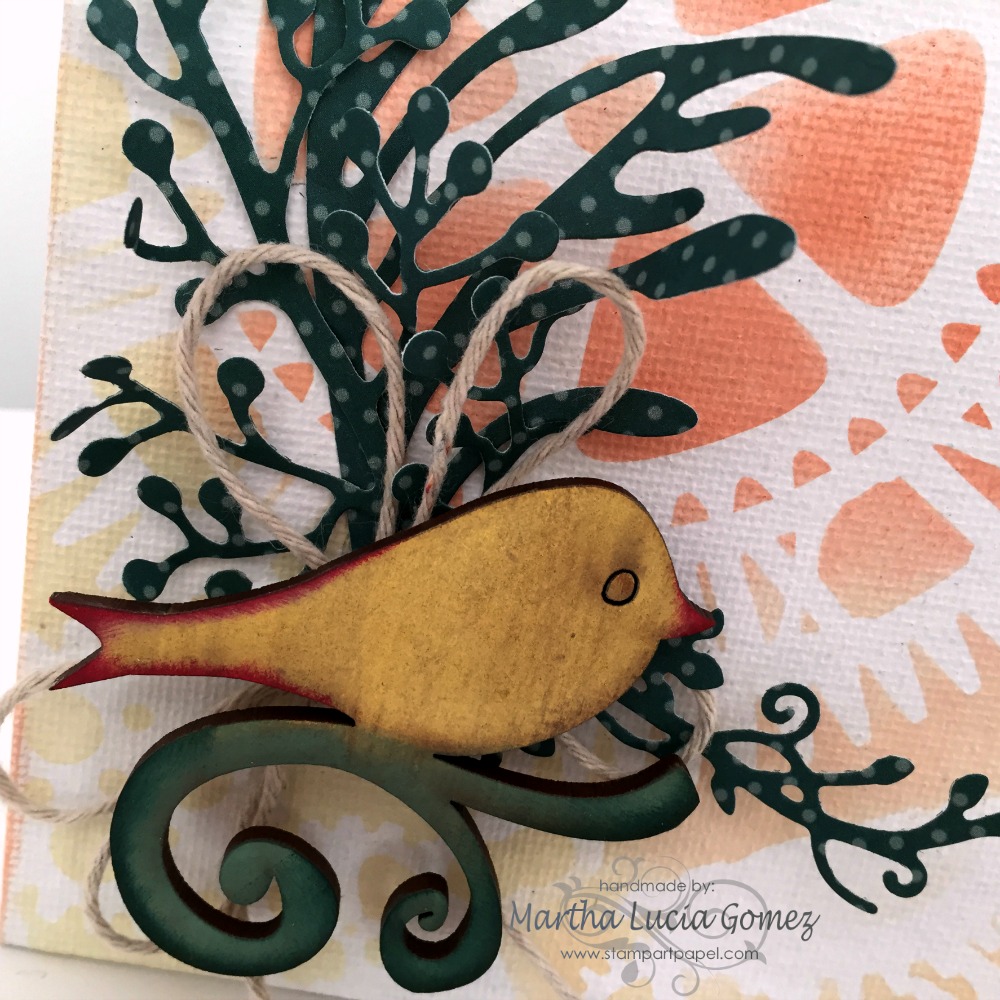 To decorate my canvas I am using a wood laser cut. It comes in natural color and I painted it using
Buttercup
,
Fuchsia
,
Seafoam
and
Evergreen
Powderpuff Chalk Inks. I applied these colors directly over the wood and let me tell you that the ink dries very quick, so you don't have to worry about it.
As a final touch I used some die cuts to cut a paper pieces to paste behind my bird, using a
Joy Ride 100
paper, this green color offered me a perfect match and contrast with the light colors that I used for the background.
Remember with the PowderPuff Chalk Ink you can stamp over the paper, vellum, cardstock, canvas, chipboard and many more surfaces.
I have one secret to share with you: Experiment!!! this is the best part of our creations.
Quick Quotes Products used:
Other Products Used:
Canvas Panel
Stencil Steampunk Clockface Medium - Rebecca Baer
Stencil Brush
Bird on Branch - Unique Laser Designs
Big Shot - Sizzix
Budding Vine Die cut - DieNamites
Summer Branch Die cut - DieNamites
Grass in the Wind Die cut - DieNamites
Hemp Twine
Thanks for stopping by today!
Martha Lucia
Pin It Now!